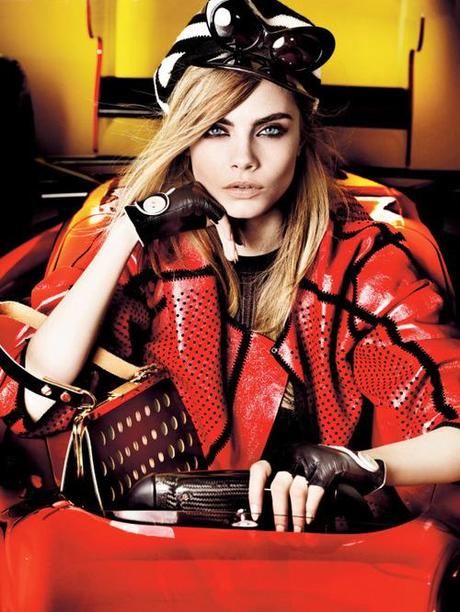 Model of the Year, Victoria Secret Angel, Burberry Babe, Chanel Chick and now Vogue Covergirl.
It's girl of the moment Cara Delevingne!
The Mario Testino shoot for March's Vogue has that 60s sex kitten vibe that Cara does so effortlessly.
This gorgeous 20 year old was signed by Storm Agency founder Sarah Doukas three years ago. Sarah is the legend who discovered Kate Moss. "She had this incredible face with these huge eyes, so expressive."
Cara is currently ranked 17 on models.com Top 50. Testino "It is because of what's in her that becomes so alive and exciting".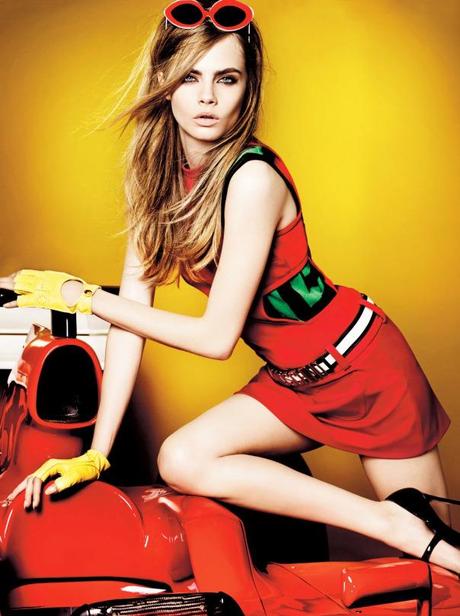 Mario "Every so often girls come around that you don't only want to photograph, you also want to spend time with them."
Brazil Vogue
Cara walked in an amazing 38 shows last fashion season. She's not so tomboyish in this shoot. Love these bright colours on her.
Since Burberry put Cara on their catwalk in 2010 she's worked with Chanel, Stella McCartney, H&M, DKNY, Dolce & Gabbana and Louis Vuitton.
Her biggest influence is Mario Testino. "He's taught me a lot. He loves to enjoy himself and that's something I take from him".
Her liveliness and outgoing personality must be amazing assets to have as a model. "There's always so much going on inside my head".
Vogue Spain
60s starlet style. Reminds me of Duffy.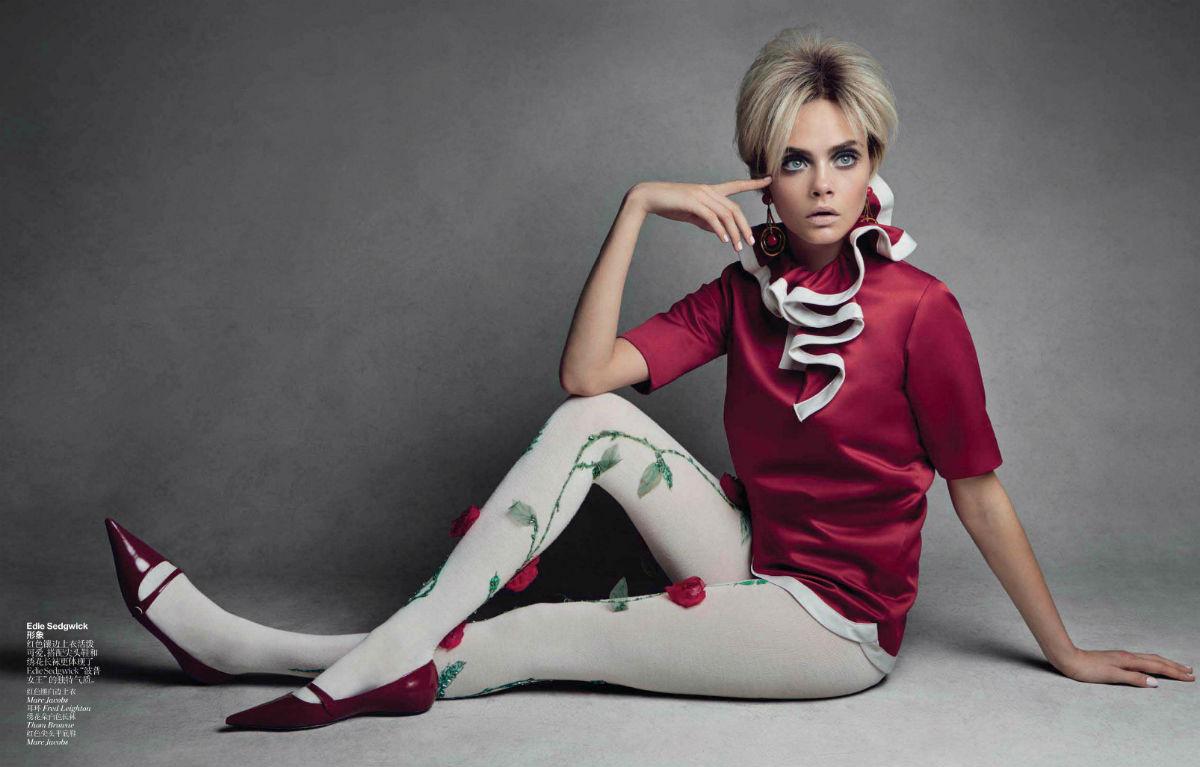 She clicks her fingers and guys come running to check her out.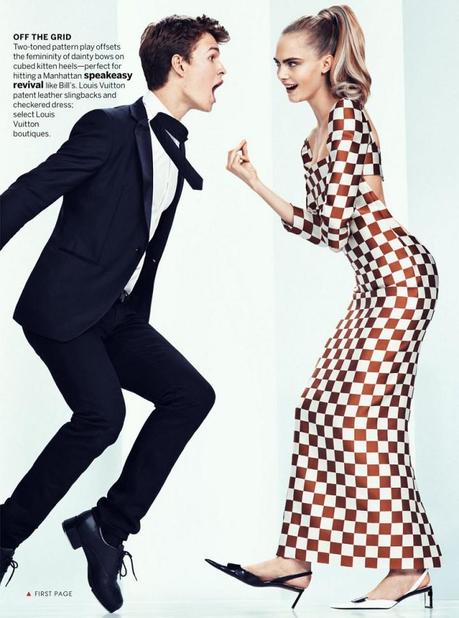 She's like a 2013 version of a femme fatale waiting at the bar in a Humphrey Bogart movie.
Could she give Lauren Bacall a run for her money?
He's not exactly Ryan Gosling is he?
Make-up artist Charlotte Tilbury compares her more to Jean Shrimpton.
Below we raise a glass to some of her greatest hits.



Pepe Jeans s/s 2013
Pepe Jeans picked Cara to front their 40th Anniversary s/s 2013 campaign.
These union jack jeans are brilliant.
With Mia Goth and Jeremy Young.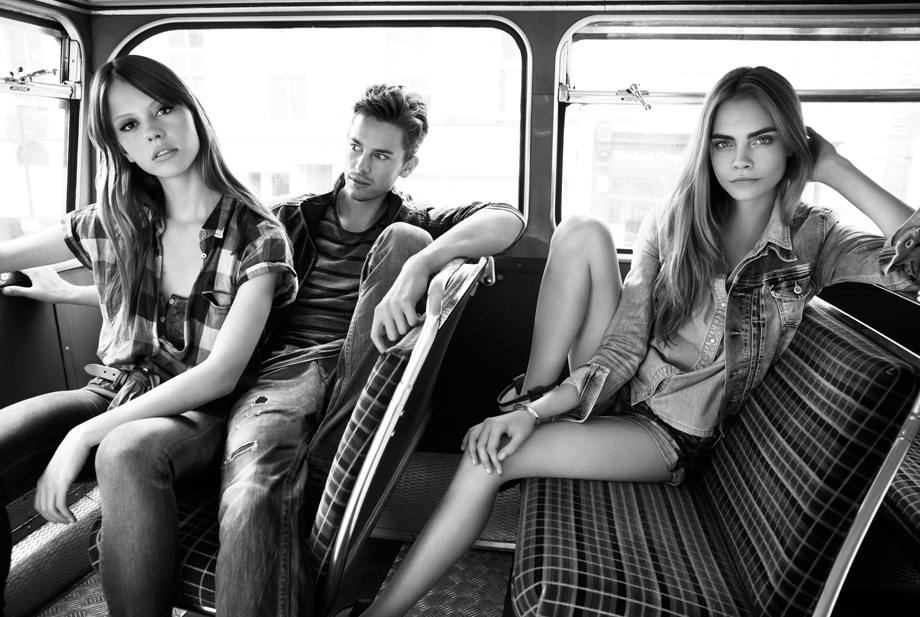 Victoria's Secret
Cara made her VS debut last year.
With the World's Number 1 model Joan Smalls.
What's nice about her being an angel is that she is not your typical VS girl. Her sexiness is more understated.
Chanel Chick
Karl's a big fan of Cara.
Spring couture 2013
From classy to cray in minutes!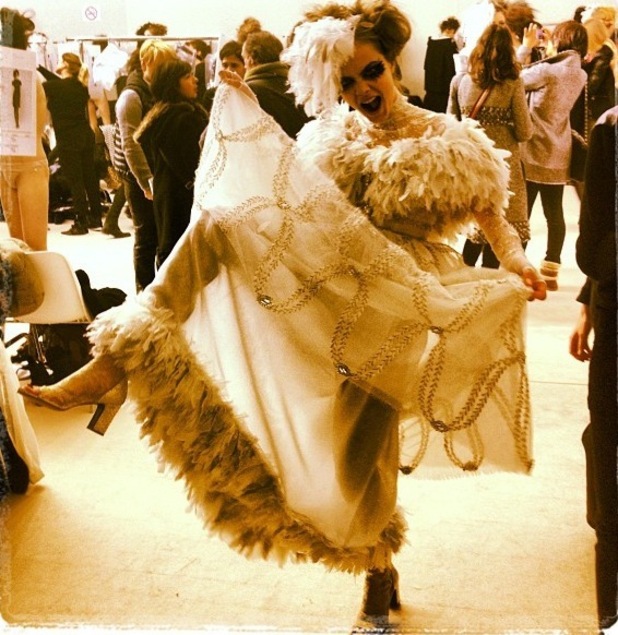 Rita thinks she's good enough to eat.
Marie Antoinette style in Chanel Resort 2013
Makes a change from skinnies.
Get this girl a part in Downton Abbey.
With King Karl and his mini me.
Burberry Babe
Perhaps her biggest supporter, Burberry have used her in many campaigns.
They picked the right model to make trenchcoats and metallic dresses lustworthy.
The night she got crowned Model of The Year.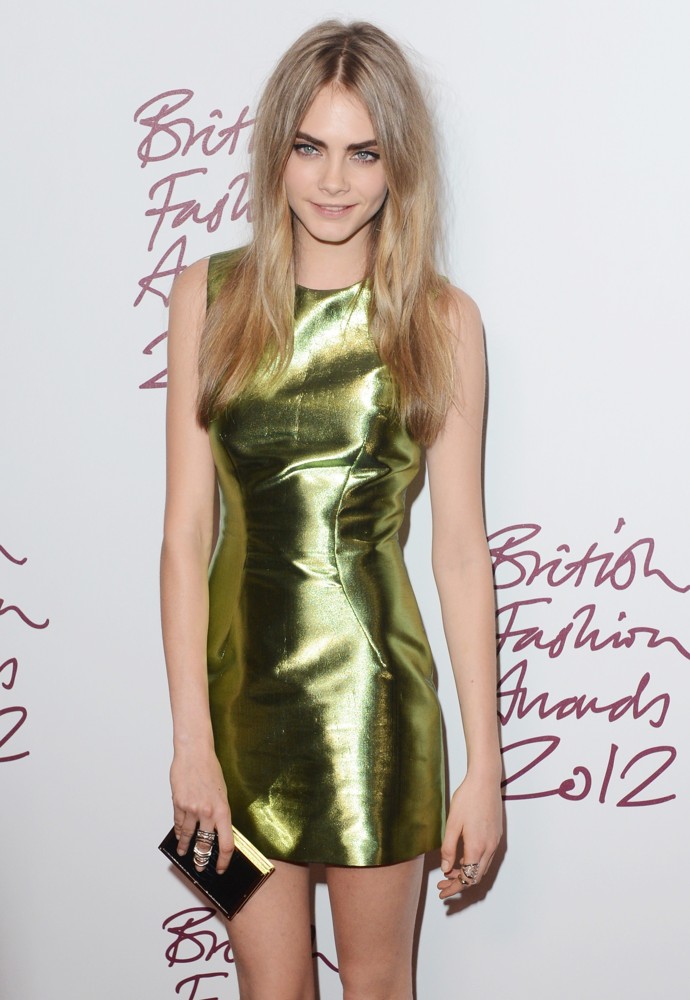 DKNY
Cara's legs are the stars of this campaign.
Stunning windswept hair.
Dsquared Resort 2013
'Girl what's your name? Girl what's your number?
"I'm glad I came. Can you take my order?"
Jeremy Scott
With Adonis, Charlotte Free and Lindsey Wixson.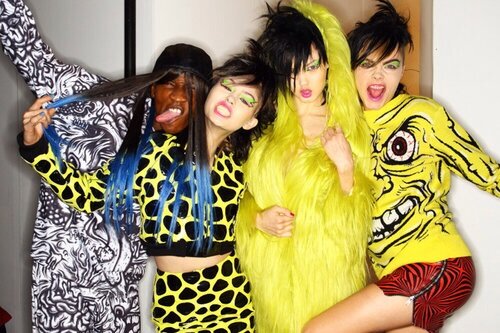 Looking evil for Vogue Nov 2012
It's all about Elvis lip curls and crossed eyes when things get goofy.
Ghetto Gal
If Cara gives her heart to you, then she'll have none and you'll have two.
Cara's Friends
Rita on Cara "The nicest, most considerate, crazy, hot, fun girl in my life".
Donnez moi tes levres! (give me your lips)
They tried to take Cassie out to dinner but she cancelled it.
Cara joined in Rihanna's crazy 777 tour.
Riri on Cara "She has effortless style, tomboy and bratty, like mine! She is so cool!".
Karlie Kloss "Cara is unique. She is so full of life, it really sets her apart. She's crazy Cara, but that's why I love her."
"Her look is very classic and elegant but offset by her character."
Partying at Coachella.
Met Ball Magnificence!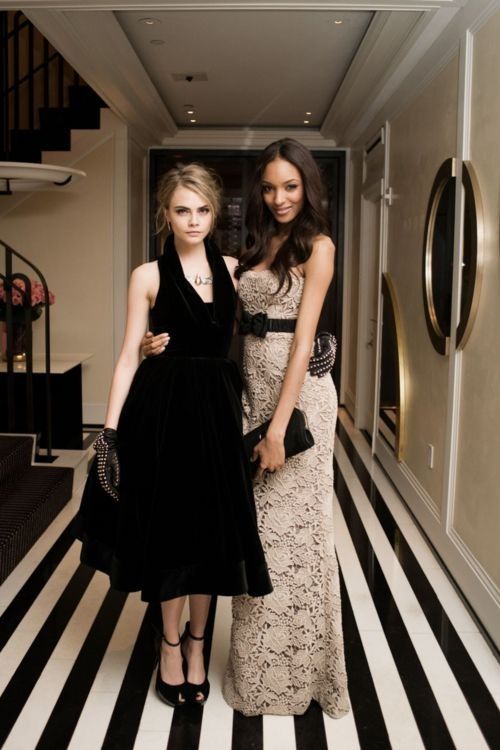 I think they should do more campaigns together. They look amazing when they team up.
Georgia May extra sultry.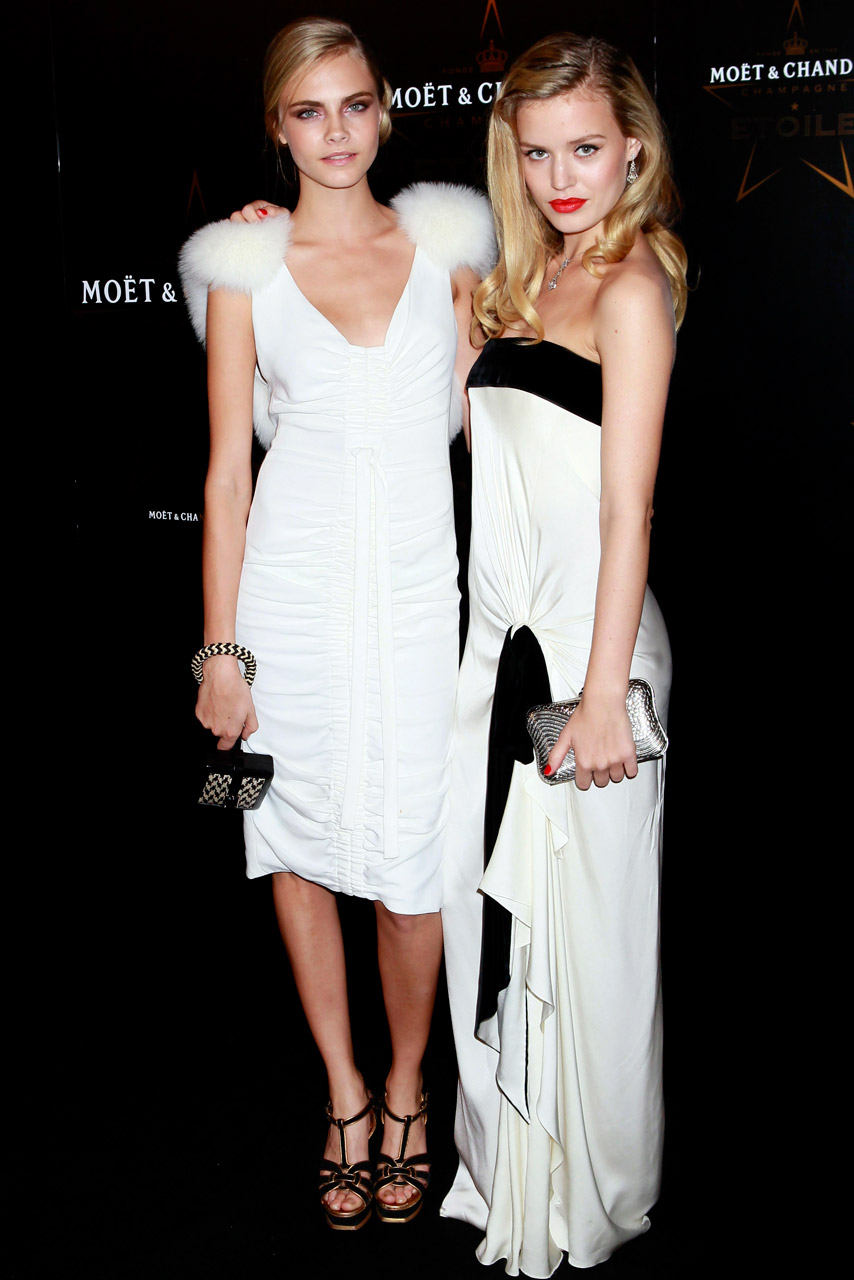 Fun Valentine's video.
Grunge Vibe
As well as Wu-tang Klan, Cara's musical heroes include Whitney Houston, Mariah Carey and Metallica drummer Lars Ulrich.
Hot diggity dog!
Finally
She's only just getting started. So much more to come.
What a pose!
Tweet
Pin It Now!