An interesting campaign this one. Rita taking over from Cara as a face of DKNY. I love Rita and think that she thoroughly deserves this endorsement. She's pure fashion fun!
The looks are not too far from her stagewear, just a little more casual and wearable.
Cara and Rita have not been hanging out as much as since the duet in London.
Wearing the Resort look at a party earlier in the year was a smart marketing trick Rita! Nice way to put ideas in DKNY's heads.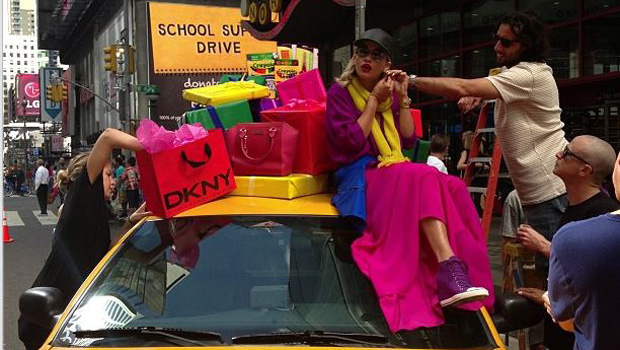 Imma need to see your hands at the concert.
Rita has recently appeared on the cover of GQ and collaborated with Snoop Lion for a reggae tune.
Finally
Rita thanked her fans on twitter for making the shoot so much fun that it did not feel like work.
Tweet
Pin It Now!