She's been sitting at the top of the Models.com list of the World's Top Models for over a year now and shows no sign of giving in to the challenge of her rivals! Joan Smalls worked with Karl Lagerfeld for these fab photos for Vogue Spain.
"When I said pick me up at 8..."
This is the best I've seen over-the-knee boots styled. I'm not normally a fan but this is kwl.
You go your way and I'll go mine!
"We are going around in circles in zis relationship darlinks"
Finally shaking him off, there is a strength in her face that Naomi Cambell would appreciate.
I like the leather jacket paired with a brilliant pencil skirt.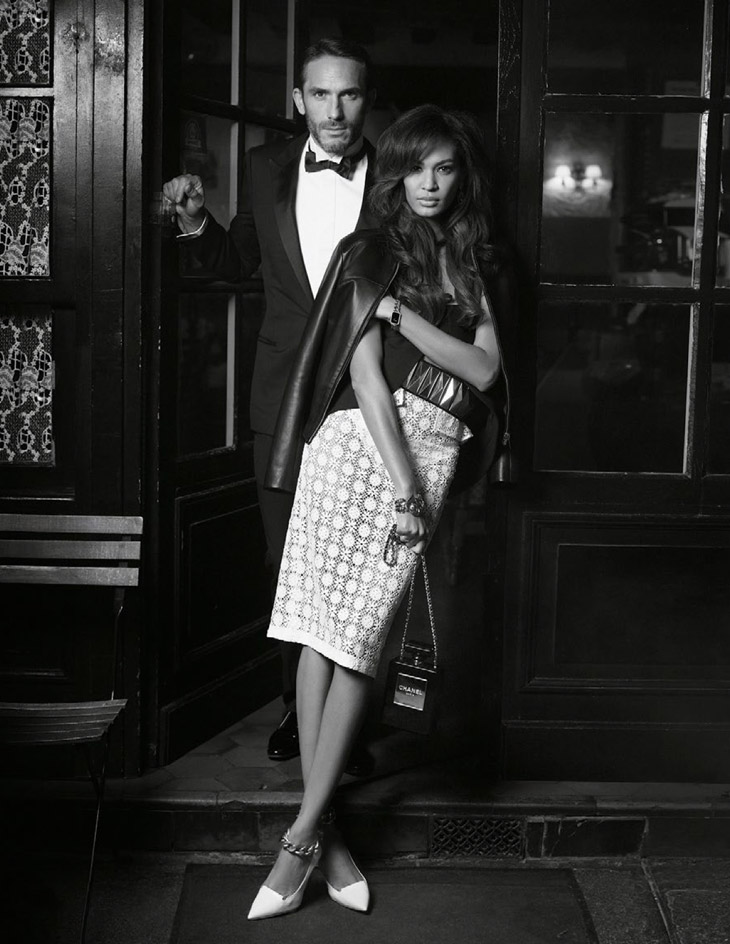 Feeling Chanel tweed 2013 style?
Looking back over my smoulder.
World's hairiest armpits.
Tweet
Pin It Now!