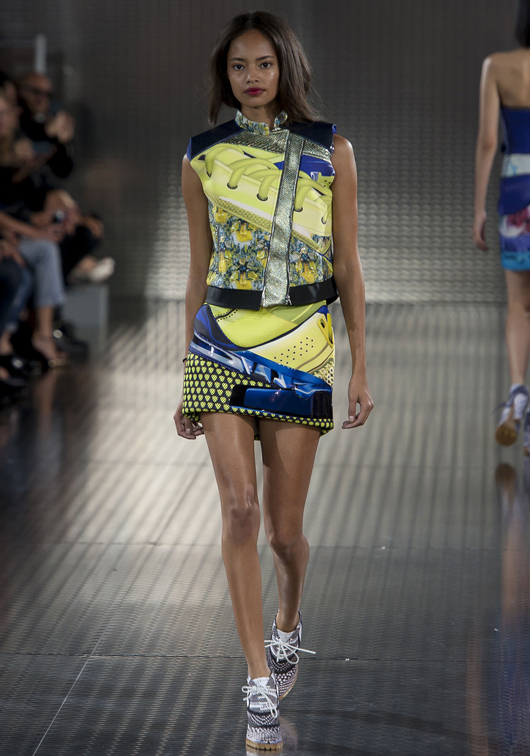 Mary Katrantzou Spring 2014
Be careful with designer and high street collaborations. Despite the predictable over-hyping in magazines ("Most-anticipated! Best one yet! To die for!") they are often not what they seem.
If you take the recent Alexander Wang for H&M collection you will struggle to find any future classic items in there. You could have with the Lanvin dresses and Versace colections previously though.
Interestingly I think Alexander Wang clearly distanced his brand from the H&M pieces by not doing a greatest hits collection. This was practically an experimental sideline and to me looked like a routine skiwear department than something I would ravenously covet.
The Mary Katrantzou x Adidas Originals collection is much better however! Fun, innovative and a blaze of wonderful digital prints. The lace motif is fab and what a refreshing take on florals
The collection also reminds me of Peter Pilotto's bright scuba vibe.
Finally
Way to go Mary! Can't wait to next LFW.
Tweet
Pin It Now!