With her album due out this July it's time we take a closer look at Kimbra Johnson the girl who screams down poor Gotye's ear in worldwide hit Somebody That I Used To Know
Let him have it Kimbra!
What's especially interesting about Kiwi Kimbra is that before settling on her current 50s influenced image she tried an amazing variety of looks and styles. So many that we nickname her Kimbra The Chameleon!
Below are some of celebs that Kimbra's been channelling in her own funky way.
Katy Perry
Kimbra could pass for Katy in this shoot below. Such a good lookalike she could be the next Morganna Freeman V.I.P Impressionist
Katy's natural hair colour is our fave
Her love of bright colour and loud personality is referenced in Kimbra's video for Cameo Lover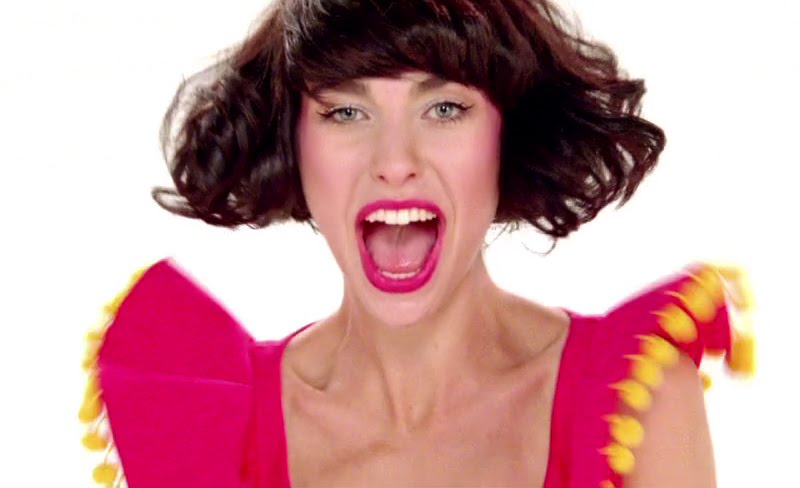 Cameo Lover is about recovering from a broken heart and finding your way out of the darkness and back into the light and colour again
.
Marina & The Diamonds
Marina's style is fun, colourful with a love of embellishment. Kimbra glams it up beautifully below.
Kimbra's Vibe
OMG! You look just like Shakira, no, no,
you're Catherine Zeta.
Actually my name's Maria
Bjork
Bjork's infamous swan Oscar dress
Kimbra does not go THAT far but credits Bjork as a key inspiration
Such great detailing
Bjork's amazing hair is still setting trends
Kimbra's electro pink version
Christina Aguilera
Below Kimbra looks more Christina than Christina!
Mick Jagger
Kimbra's got his pout below
Not Harry Styles too?!
We hope we've proven she truly is Kimbra The Chameleon
Kimbra's New Album
Checkout her wonderful vocals on Settle Down
She looks fantastic in this photo.
We love the album artwork
Tweet
Pin It Now!