Solange Knowles has gone crazy for metallics in her 'Lovers In The Parking Lot' video. Gold, pink, silver, blue the lot! She does not so much pop to the shops as rock the shops!
Her fun and brilliantly free style of dancing is a joy to watch and so is the colourful fashion.
Her hair is as glorious as usual.
She sure knows how to pose them legs!
'Stay clear from my bouncing booty'
It's not long before Bun B joins in the groove.
'Played around with your heart.
Now I'm laying around in the dark.'
'I'm starting with the girl in the mirror
I'm asking her to share those rings!'
This summer has seen Solange wow at festival after festival.
Fun times at Glastonbury.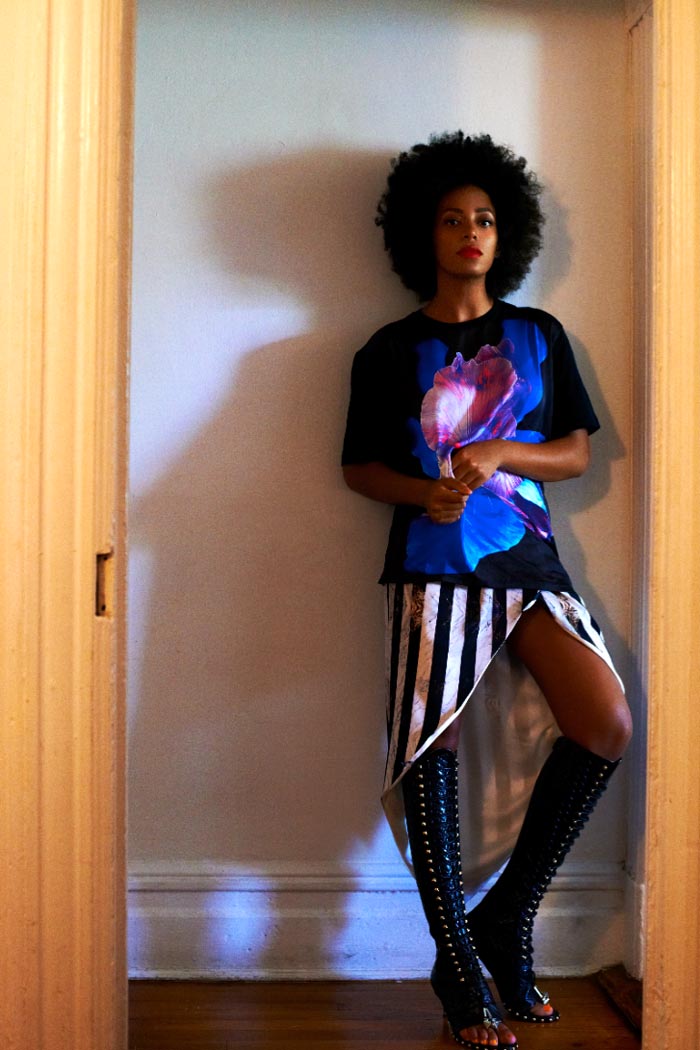 Recently glowing in Prada at the Blue Jasmine premiere.
With music video director Alan Ferguson.
Keep them fab tunes flowing Dev.
Tweet
Pin It Now!