I go dancing with no one else
Solo dancing push me as I go
I go dancing it's so intense
I will dance till the bitter end
Cause I always dance alone
Hypnotized by a lot of emotion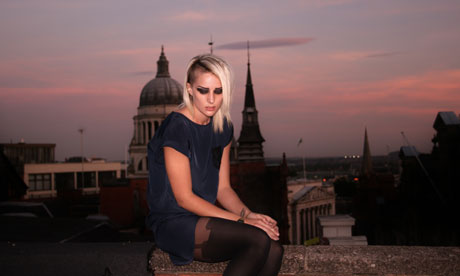 Music stop and the spell is broken
Don't be invading Indiana's dance space y'all!
Can't a girl just dance without being pestered?!
I'm not massively into trip hop electronica but I do like that song. Indiana is 27 year old Lauren Henson and she describes her music as 'menacing and atmospheric' ( a bit like my local bars).
Her influences include the XX, Frank Ocean and Gary Numan.
'Heart On Fire' is another album highlight.
Finally
Indiana's debut album is out 2nd February
Tweet
Pin It Now!