It's been interesting watching the career of Foxes recently. She seemed to struggle to follow up smash hit 'Youth' with a similar vibe and quality. I found her image and make-up in the song 'Let It Go For Tonight' to be a cliche and not reflective of her personality.
Her recent fashion collaboration with H&M was good though and new tune 'Body Talk' is decent. Anyway to get to the point Canadian singer Allie X reminds me of Foxes!
An atmospheric voice and evocative lyrics are reflected in 'Catch'.
"My hands are tied behind my back.
I'm paralysed, my heart attacks.
It seemed to me you were the one.
Turns out you shot me up for fun."
"Thought you got away with murder.
Left me at a loss for the words.
Just wait until I catch my breath.
Wait until I catch my breath".
Heartbreak is a common theme reflected in 'Tumor'.
"When this is over, I'll need a surgery
Cause you were a tumor
You'll leave a hole inside of me
It's high risk, not hopeless, I'm conscious
When this is over, when this is over
I'll still be letting it grow".
Damn those cheats causing huge NHS waiting lists for tumor removals!
Loving the lace and the red lipstick.
Like Quasimodo she believes in 'Sanctuary'. Another good tune.
Synth-pop can be excellent when done like this and by artists such as Chvrches.
Make a spectacle of yourself.
What's causing the freaky shadow? Godzilla or another pointless re-make?
I want some fed up glasses too.
These are from the wistful/bored range.
Alas the excruciating wait for the ASOS parcels.
Finally
Grab a kwl tee on Allie's current US tour.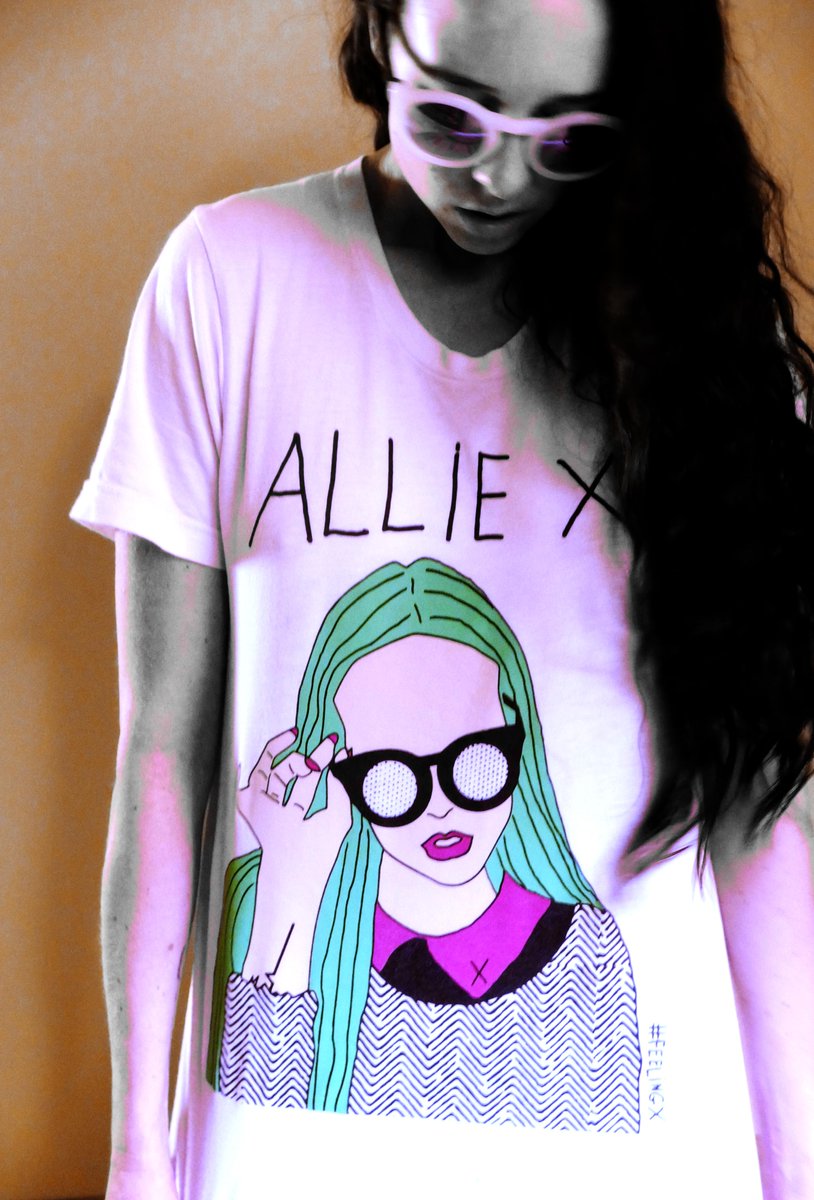 Tweet
Pin It Now!