The 2016 Met Gala had some fantastic fashion for me and an improvement on recent years. One of the biggest hits was Alicia Vikander in Louis Vuitton. A unique look and those boots are wonderful.
Beyonce in Givenchy was understated so didn't quire reach the heights of previous years,
If Zayn didn't use the phrase 'I'm going to look so cool in this!' when getting ready I will be disappointed. I keep saying themes are naff most off the time. Leave it out Sonnie! Kwl gown for Gigi Hadid.
More suited to Alice in Wonderland than the Met I'm afraid Miranda. Alicia obviously bagged the best LV look.
Blake Lively in Burberry. This is very bold for Burberry and a refreshing choice of colour.
This is lovely. Adriana Lima also going for a fairytale look.
Now isn't this a rare thing. A photo of a couple that seems genuine and not contrived. I've seen The Weeknd live. Amazing! Givenchy wow moment.
A fantastic moment for Claire Danes in Zac Posen. The Met Ball at it's best.
Poppy Delevingne did the theme best. Subtlety is not dead! With a theme it's kwl to not take it literally. She could be an alien in a Star Trek movie.
Forget what I said about subtlety being dead. I presumed Gaga had grown out of this behaviour.
Emma Stone looks like Megan Fox with this look. Why? Bring back the red hair! Not Prada's best look, seems unfinished.
You scrub up well Luther! Tom Ford master class. Dashing.
Orlando is not as dashing as Idris Elba. Is it just me or do the shoes look funny?
A bad night for KP judging by the stares. This Prada gown resembles some kind of gothic Xmas cracker.
Continuing the Xmas cracker vibe Solange wore all the party hats.
Solange Knowles in David LaPort
This look isn't' immortal' Kristen. Chanel are not in form.
I'm a fan of Taylor but this new look is the wrong side of egdy. Don't give me attitude gurl! LV mayhem.
Another poor LV look for Selana Gomez. What's going on with this label?
You nailed it Calvin Klein and Emma Watson! Glam and gothic but not OTT.
This is okay Kylie. For me most of the ladies in Balmain were very samey. A bit more individualism would have been great.
Fab curls and a wonderful textured Boss dress for Anna Ewers.
Another good Zac Posen look for Katie. Sophisticated but a little safe.
Nicole Kidman in Alexander McQueen was an eclectic way to do fairytale style. Just needed edgier jewellery to spice it up.
This was interesting Ciara. Respect!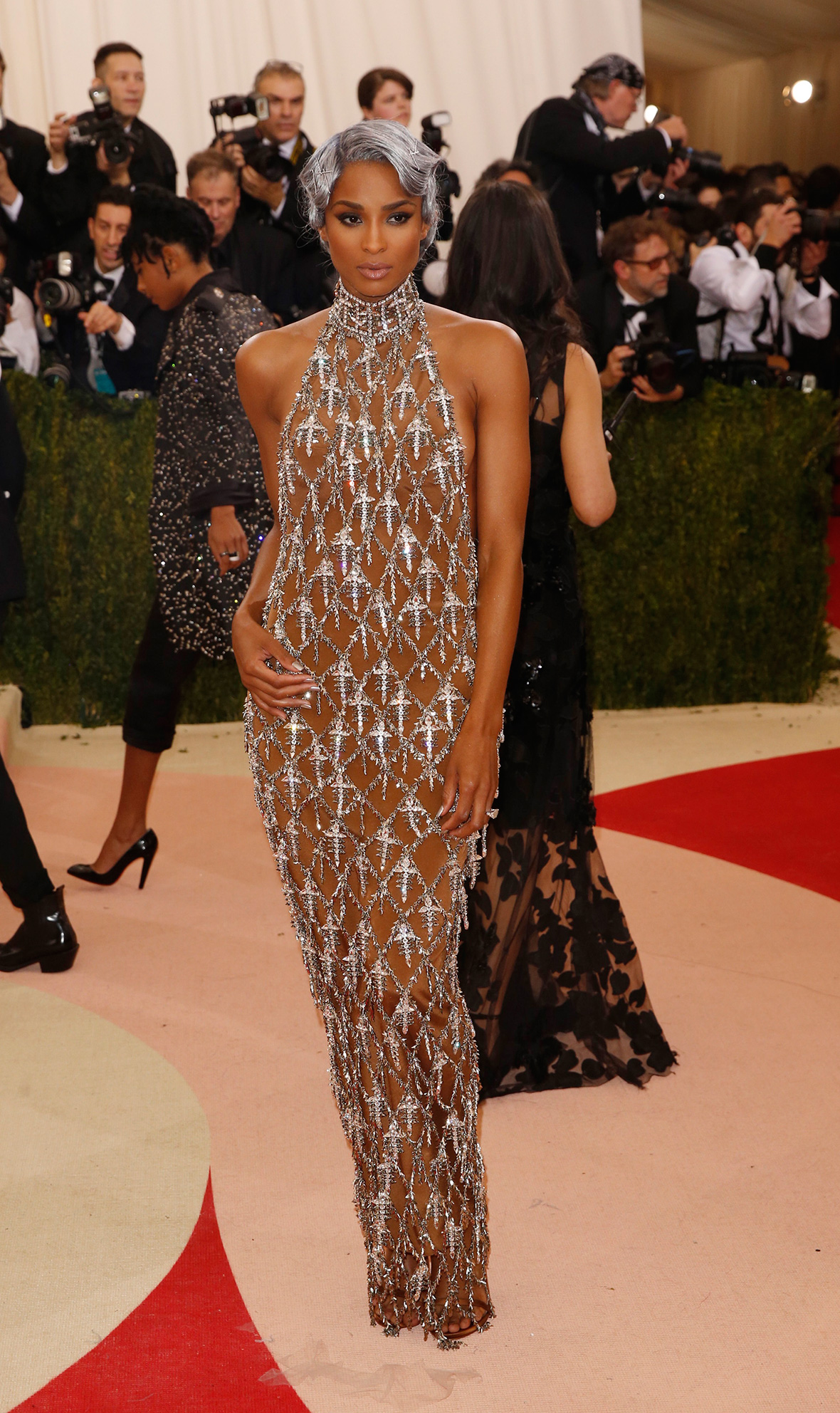 Brie Larson in Proenza Schouler. The robotic stare defo fits in with the techno theme! I like the top half but the bottom resembles Chanel and does not quite work.
Hair and makeup brilliant Sienna. Dress colour is wrong and ill-fitting. Needed to be sharper with more shimmer.
Finally
Front and back perfection for Liu Wen.
Most photos are from Harpers Bazaar and US Magazine
www.narzipan.com
Tweet
Pin It Now!