Fashion and Jewellery Exchange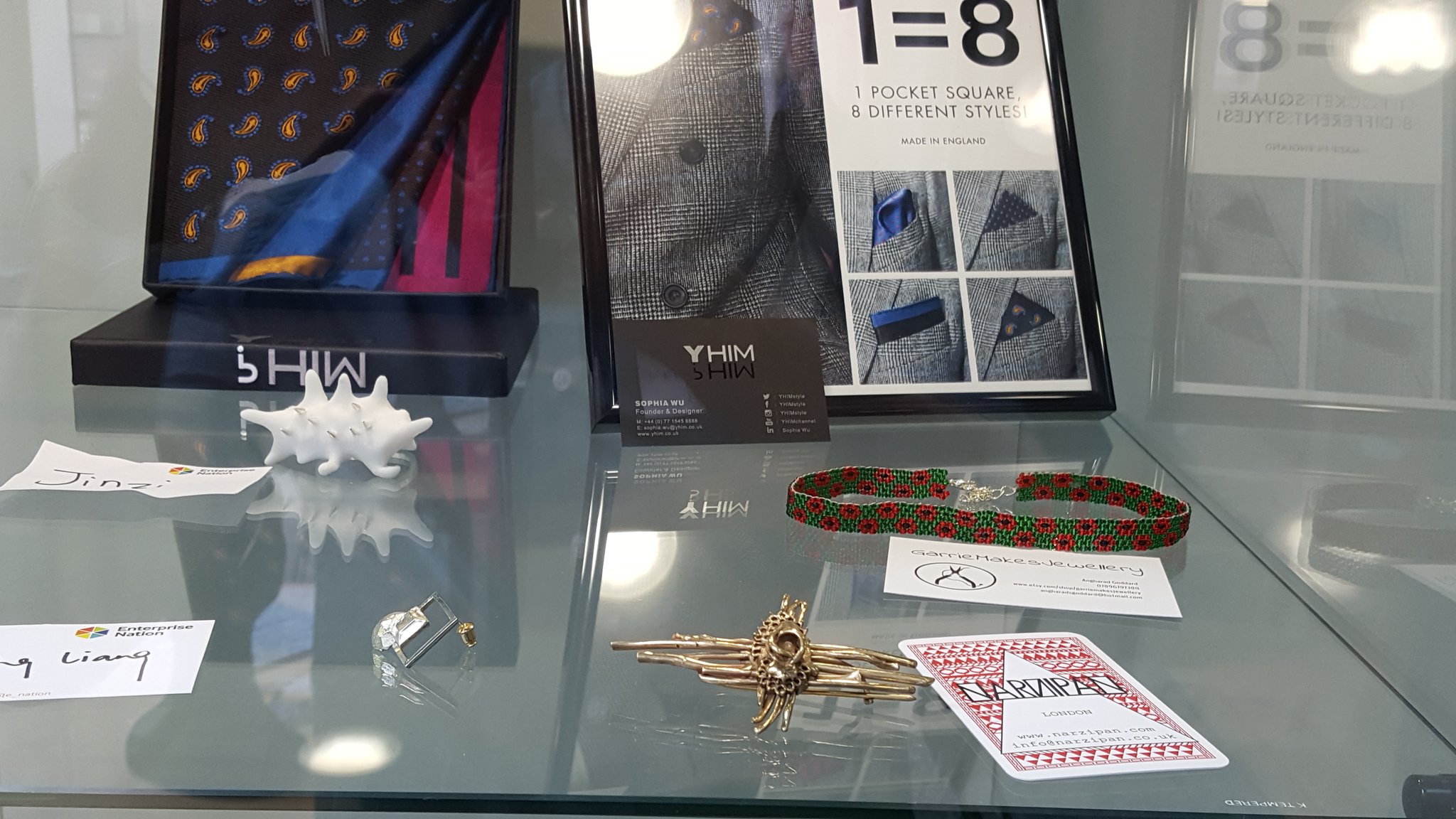 In May we attended a wonderful fashion and jewellery exchange event hosted by
Enterprise Nation
founder
Emma Jones
and West Midlands Enterprise Champion
Debbie Assinder
. The event brought together top buyers from retail giants such as Selfridges, John Lewis, Net-A-Porter and River Island to give us first class tips on how to attract a buyer's attention and get your product stocked in these prestigious stores.
How To Sell To Selfridges
Eleanor Robinson, head of accessories buying provided wonderful advice and excellent tips on how Selfridges find new brands and the key factors that help them decide whether to stock the brand and place an order.
The Selfridges group has sales of over £500m with own-bought stock accounting for £200m of selling. All products have to be right for the Selfridges brand and extremely well made. Eleanor mentioned that there is a trend of customers veering away from made in China goods.
Selfridges customers are interested in the story behind brands and care that goods are ethically and sustainably produced. Before approaching Selfridges, you should research their current brands and make sure your brand fits in with their range and values.
Go for The Indirect Approach to Get Spotted
Most brands are found in boutiques, trade shows and showrooms rather than through contacting a buyer. You can still directly contact buyers with a lookbook and through email but responses are rare. If you do send in a lookbook, Eleanor emphasised that there is no need to also send in expensive samples to impress and you may be wasting your money if you do so. A simple cover note introducing your brand will suffice.
Key Places Selfridges Discover New Labels
Trade Shows, Showrooms and Boutiques
To source many of their goods Selfridges visit large trade shows in Paris and Milan such as the Tranoi exhibition for luxury retailers. These are highly competitive to be selected to exhibit at and very expensive to be part of. On a smaller scale, multi-brand showrooms are often visited by buyers looking for fresh talent as are the best boutiques.
Buyers are most influenced by their peers, what's in the press and if bloggers are talking about and wearing new brands.
If they spot a fellow buyer or PR employees wearing a new brand it is a key endorsement and the starting point of wanting to know more about a brand and its potential as a Selfridges brand.
Once a potential brand is spotted they may watch its progress for a couple of seasons before considering stocking the label. This gives businesses a chance to grow and get the correct systems in place such as manufacturing to ensure they are organised and capable of supplying orders on time and to high quality controls. For this reason, it may be better for brands to start with being stocked in small boutiques before chasing big orders.
Key question buyers from Selfridges will ask from new suppliers is:
'What is unique about your brand?'
They recommend using social media to tell your brand story in more detail rather than relying on a catalogue for example.
You will need to use great photos tell your story and your website must be totally on-point to represent your brand. Using Instagram is important for fashion brands to attract attention. Having a large number of followers is not essential if the key influencers that do follow the brand introduce their large following to the brand and wear the clothes in their posts.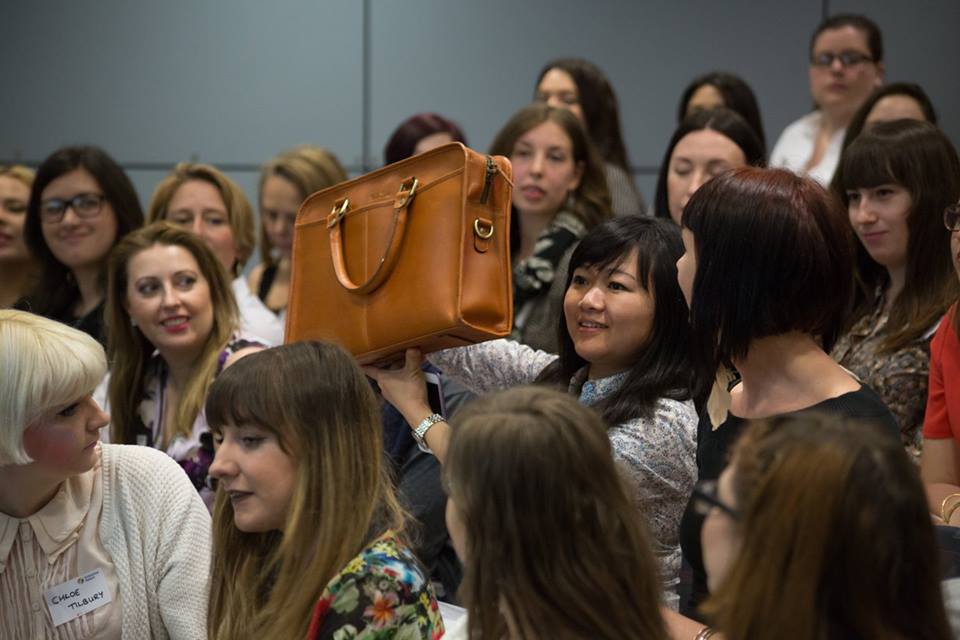 The busiest period for buyers ties in with the major fashion seasons and is from January to March and September to October. Some business is also done in June and July.
You may have a better chance of a positive response if you approach buyers in quieter periods.
Orders are placed in line with the seasons with the influence of pre-collections becoming more important in recent years.
With online shopping becoming more important, it takes more effort to get customers into store. Selfridges approaches this by aiming to make the shopping experience more personalised with a sense of theatre and entertainment. They want to 'surprise, amuse, amaze'. In-store displays can use demonstrations and videos to bring their brands to life.
Brand exclusivity
is always wanted by Selfridges and they will promote a brand more if a competitor does not also stock it.
Events are anchored around key trading periods i.e. Christmas and the aim is to also tie-in with special occasions. The 'Live and Loud' Selfridges campaign in Birmingham was their response to the dramatically changing retail environment in Birmingham with the opening of Grand Central Station, John Lewis and the expansion of The Mailbox.
The campaign celebrated the very best of Birmingham art, fashion, beauty, music and food. Exciting events included an in-store exhibition space, Michelin-starred dining experiences, Bollywood cinema screenings and live music. A collaboration with Birmingham City University involved an in-store catwalk, a showcase of student graduate final projects and flash mob performances on all floors.
Selfridges will look for a margin of at least 2.5 times your trade price. So a £100 trade price handbag will retail at £250. They may start with a small order to begin with and you will need to plan how quickly you can replenish stock if all goes well.
If sales are slow, you will need to reassess your offer and consider more marketing, social media promotion, staff training and promotions. You may be faced with having to sell products at a heavy discount or buying back your stock. You can also try a pop-up stand and these can last anything from a weekend to 6 weeks.
Finally


Emma Jone's Enterprise Nation is brilliant at helping small businesses with advice and support to help your business grow. Their events are full of great tips and inspirational speakers. Rachel Whitehead with Emma above attended the event to get advice for her jewellery business and was lucky enough to win a free trip to Berlin on the Go Global Berlin visit.
Tweet
Pin It Now!