We love K-Pop and it's one of our most popular blogs so it's time to talk about A*M*E!
A*M*E'S fashion, videos and fun personality have all the enthusiasm of K-Pop but the super 17 year old's from South London!
Check her latest single 'Play The Game Boy'
Her influences include 90s music, Diana Ross, Aretha Franklin, Beyonce and Rihanna.
Since her first single 'City Lights' came out in January A*M*E'S been touring with peeps such as Jessie J, JLS and Olly Murs.
Her buzz grows day by day so all the cool peeps wanna hangout.
In May catchy as hell 'Ride or Die' came out.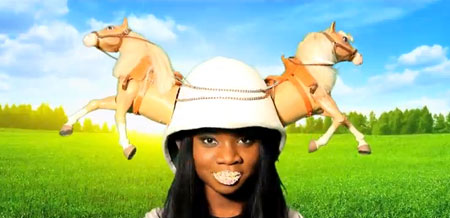 Hoove's that girl running around with you?
Love the outfits all the trendy magazines are putting her in.
A*M*E'S Style
To go with A*M*E'S flow firstly get the hair rocking.
Next 'wow' with your make-up and lips
Grab some Adidas Originals by Jeremy Scott.
Finish it with stunning colours in the clothes and she'll salute you.
Finally
Best to check A*M*E out or she won't be impressed.
She'll soon be on eyeryone's....
Tweet
Pin It Now!