The 22 year old American model featured recently in W Magazine's fun Selfie feature.
Ever get mad stuck behind someone texting and walking so slowwwwwwllllyyyyyy?!
"Taking pictures of my self, self, self."

Maria Borges and Maria Santana looking good in this shot.
Riley was stunned to be picked by Riccardo Tisci for Givency's s/s 2014 campaign.
She also stars in a super feature in Numero.
She's quickly become a part of the modelling elite. Karlie Kloss, Andreea Diaconu and Malaika Firth
Riley used to work for Claire's Accessories! W Magazine.
Amazing styling for CR Fashion Book 4.
From Detroit, Riley moved to LA to get her career going in a better direction.
Once she had a portfolio together she left for New
York and landed a gig with Givenchy in her second week.
Riley's ambition is to earn enough money to bring her family out of Detroit.
Riley has a very chilled and relaxed vibe with her street style.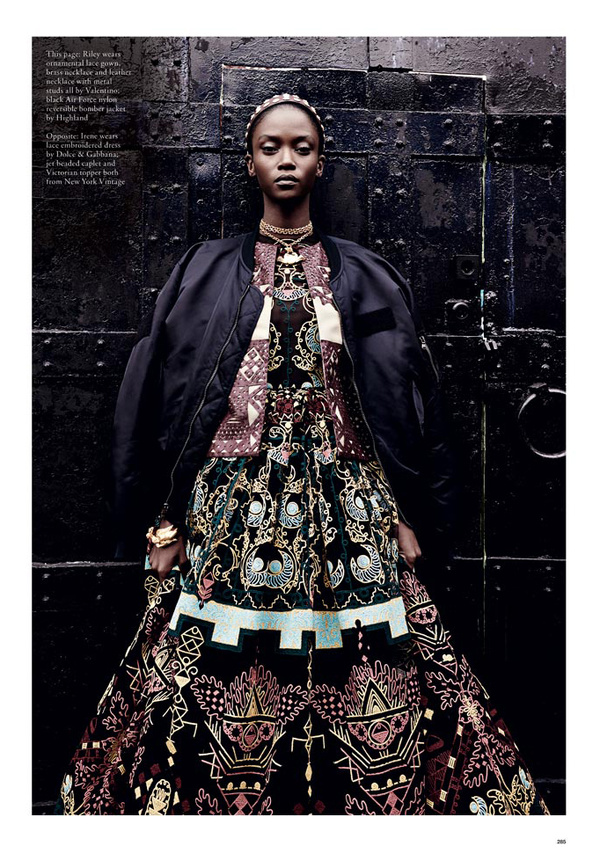 Finally
Tweet
Pin It Now!