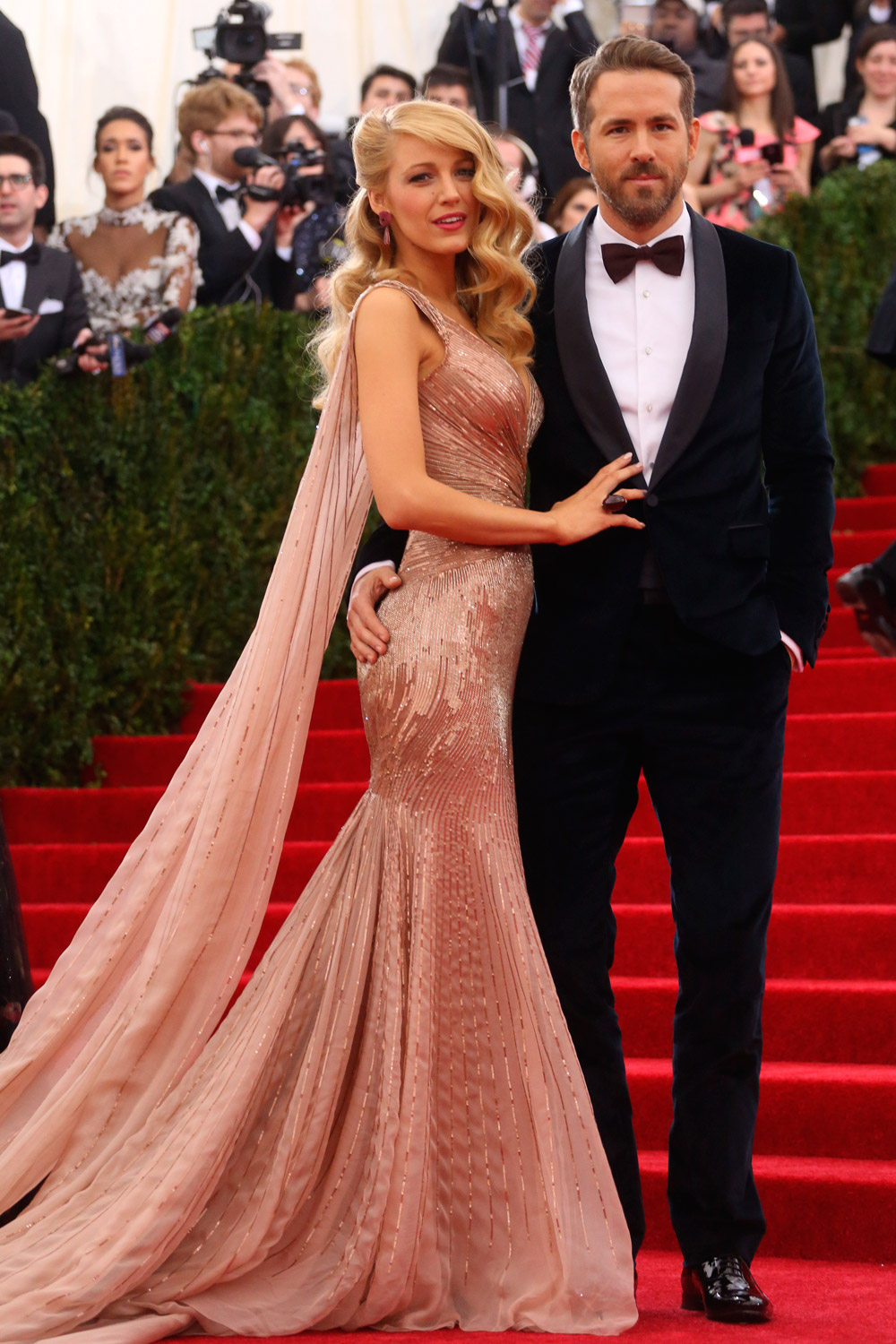 Blake & Ryan you Gucci Glamazons! You leave the rest for dust!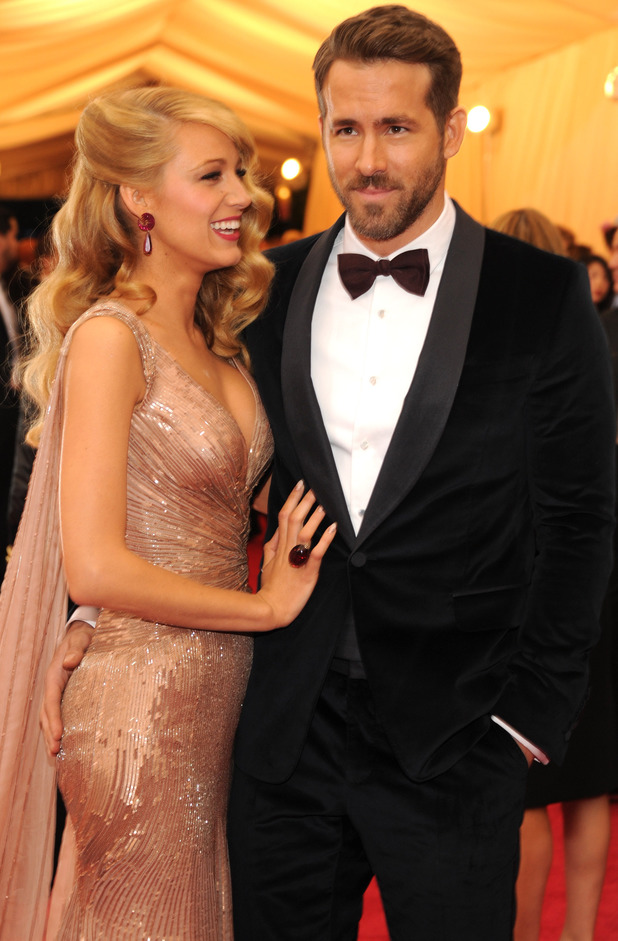 I'm not a massive fan of fashion at the Oscars so it's a shame that Anna Wintour's theme for this year's Met Ball lead to many old-fashioned boring gowns, OTT trails and Plain Jane safety dressing. Ain't nobody got time for that!
The Met Ball is like the X Factor. Better without a theme!
What's next Anna? Abba Week?!
Joan tried to liven things up with her lipstick in this Vera Wang chic number.
This is how I buy my fabric.
"I'll take two metres please love."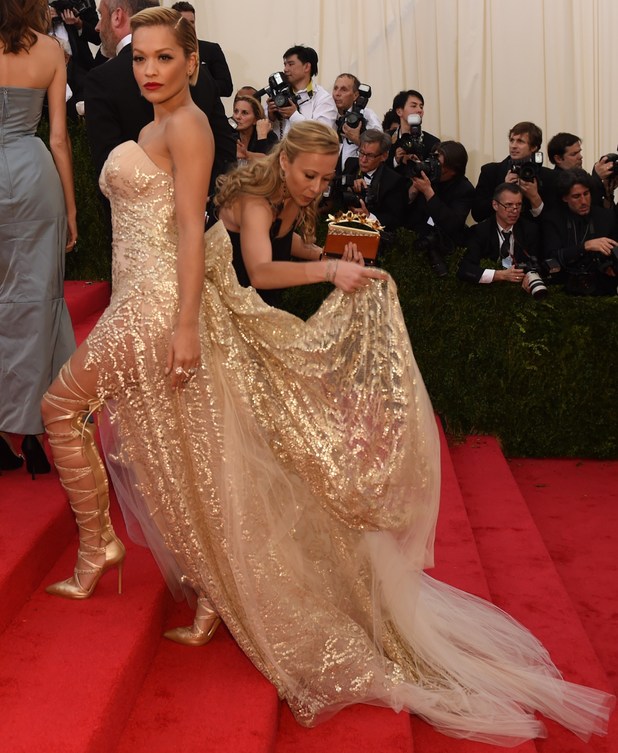 Rita in Donna Karan is a not a chart-topper sadly.
Kylie's still got it hasn't she? Lovely in Marchesa.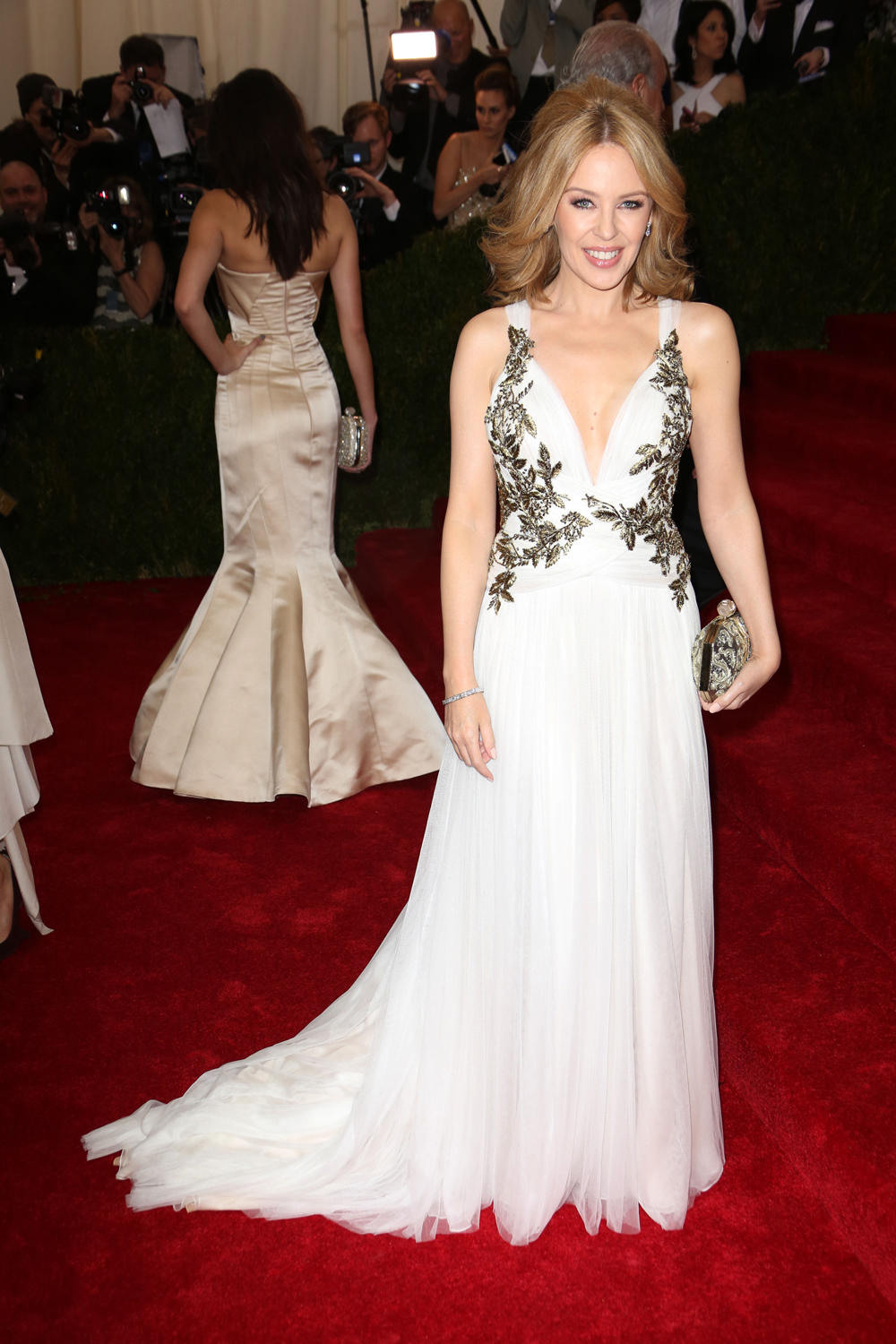 Pretty good Rosie! Balmain.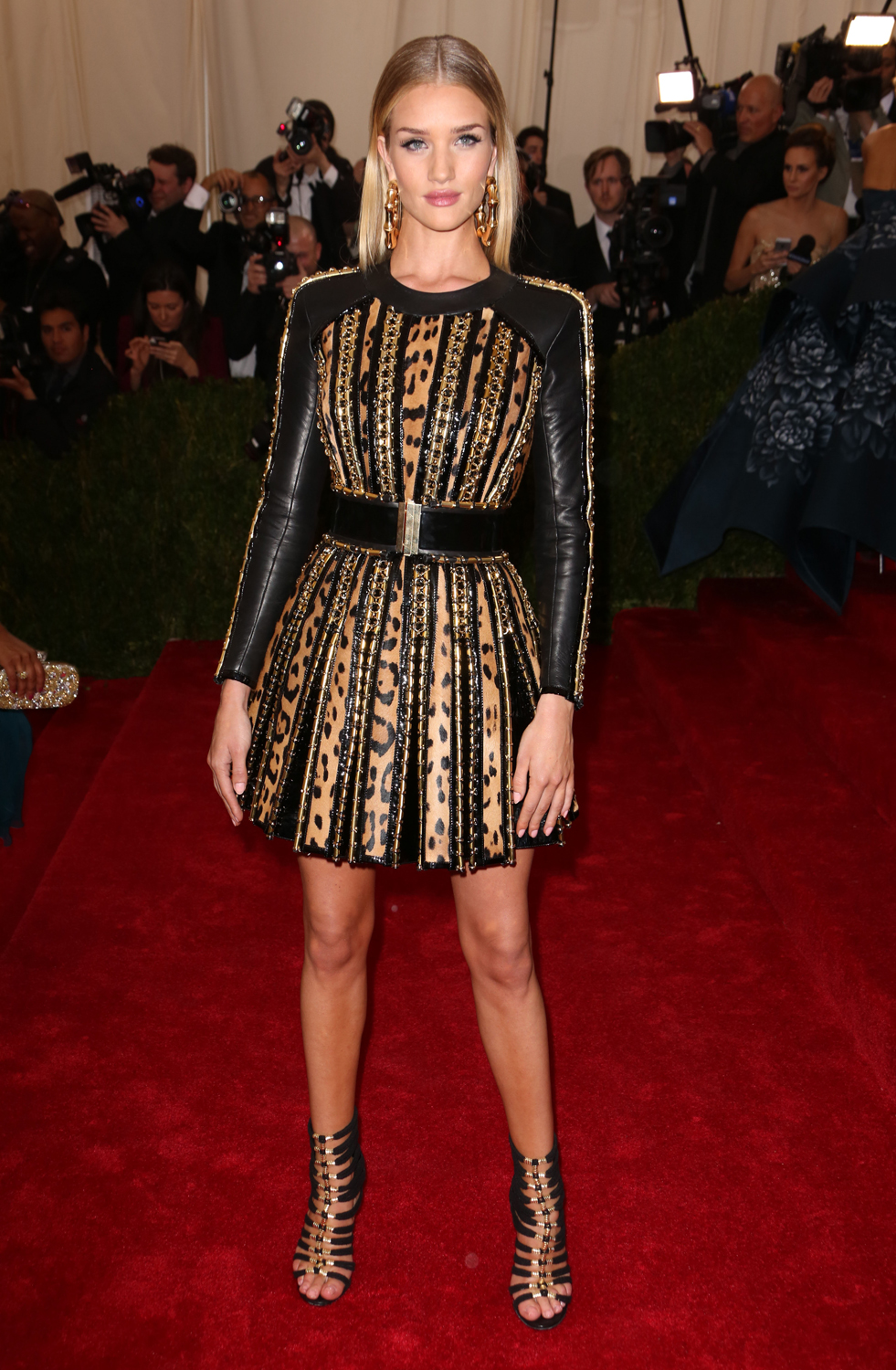 Stella McCartney's best outfit of night.
Reese tear off the trail and up the va va voom.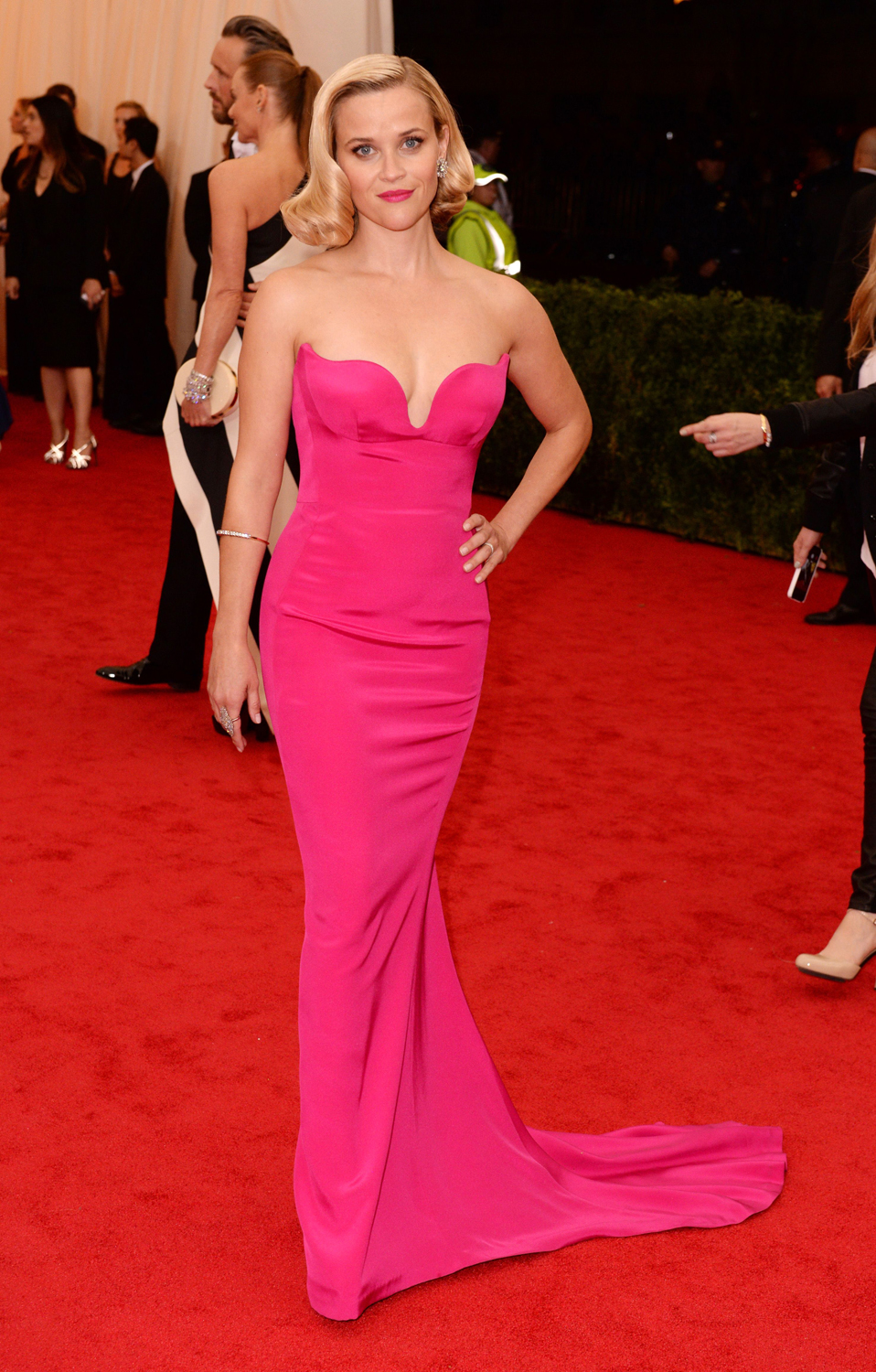 Kendall you're a real winner in Tophop Unique.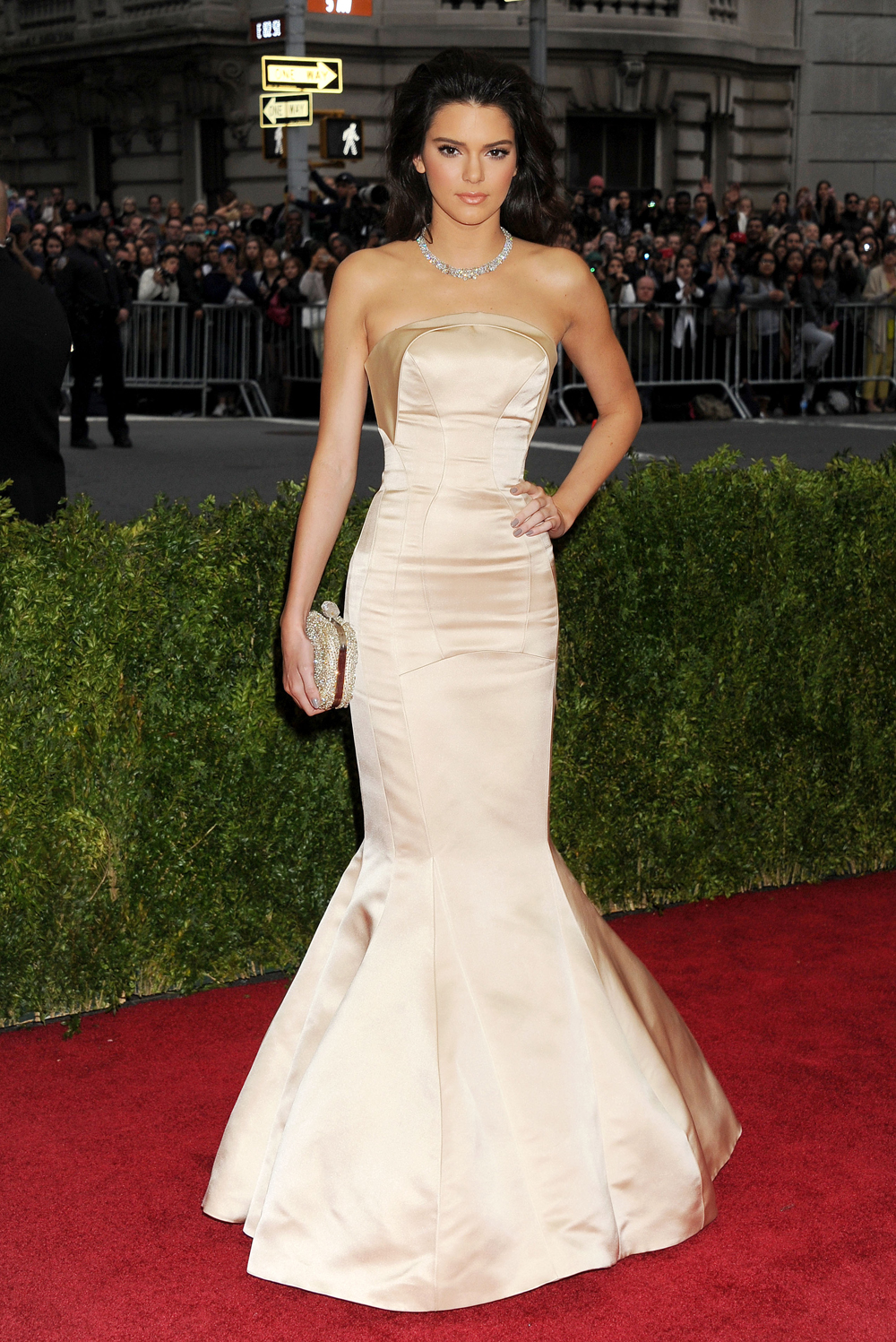 Beyonce ain't running anything in this dress. Givenchy not as hot as last year.
A f
an of Chloe's but not Karl's Chanel Western style.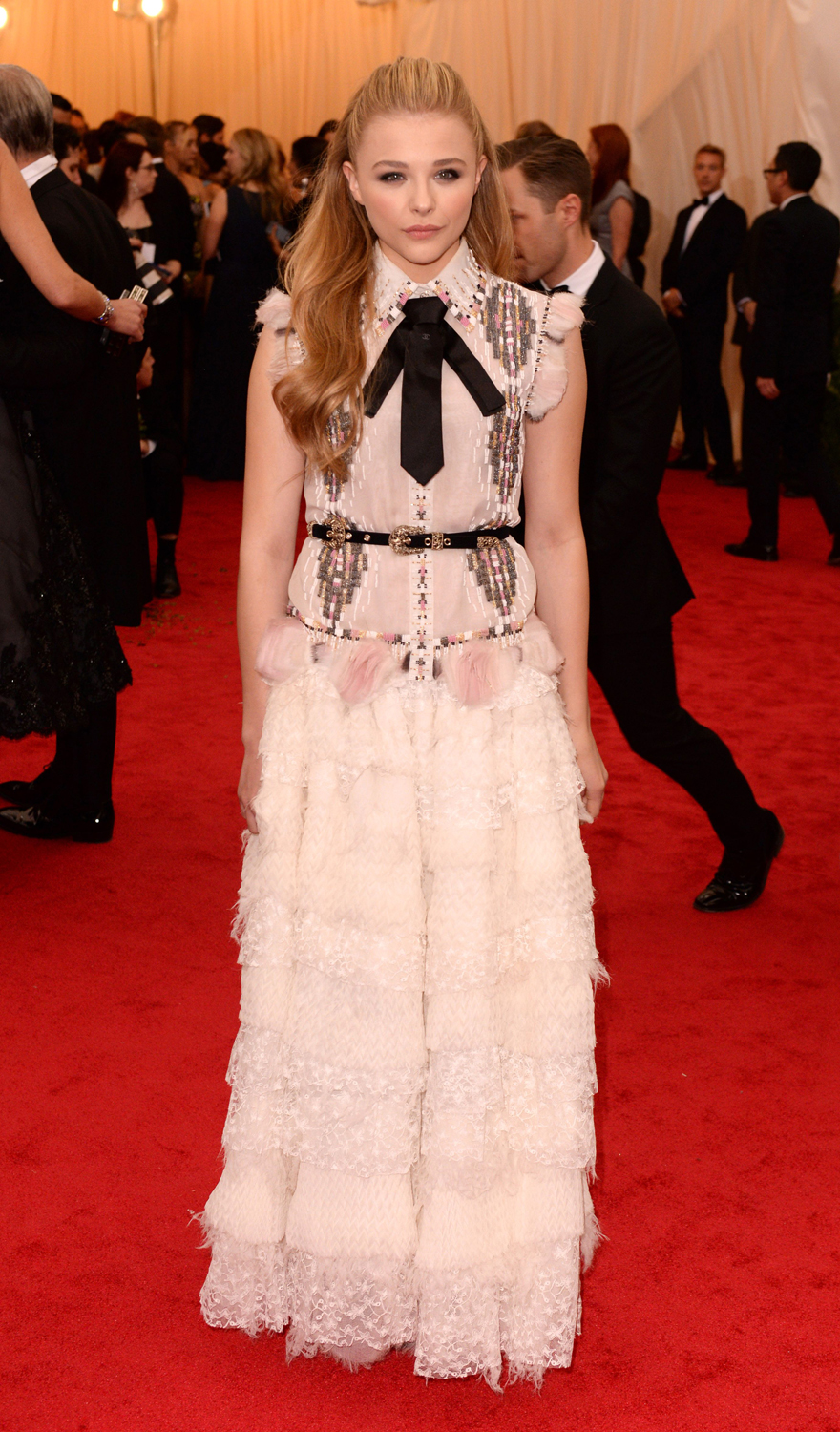 Beauty & Drama by Suki Waterhouse in Burberry. So elegant. The tux dudes should have lifted her up like Madonna in Material Girl.
Poor Alexa got labelled a 'milk maid' in this number.
That's udderly ridiculous.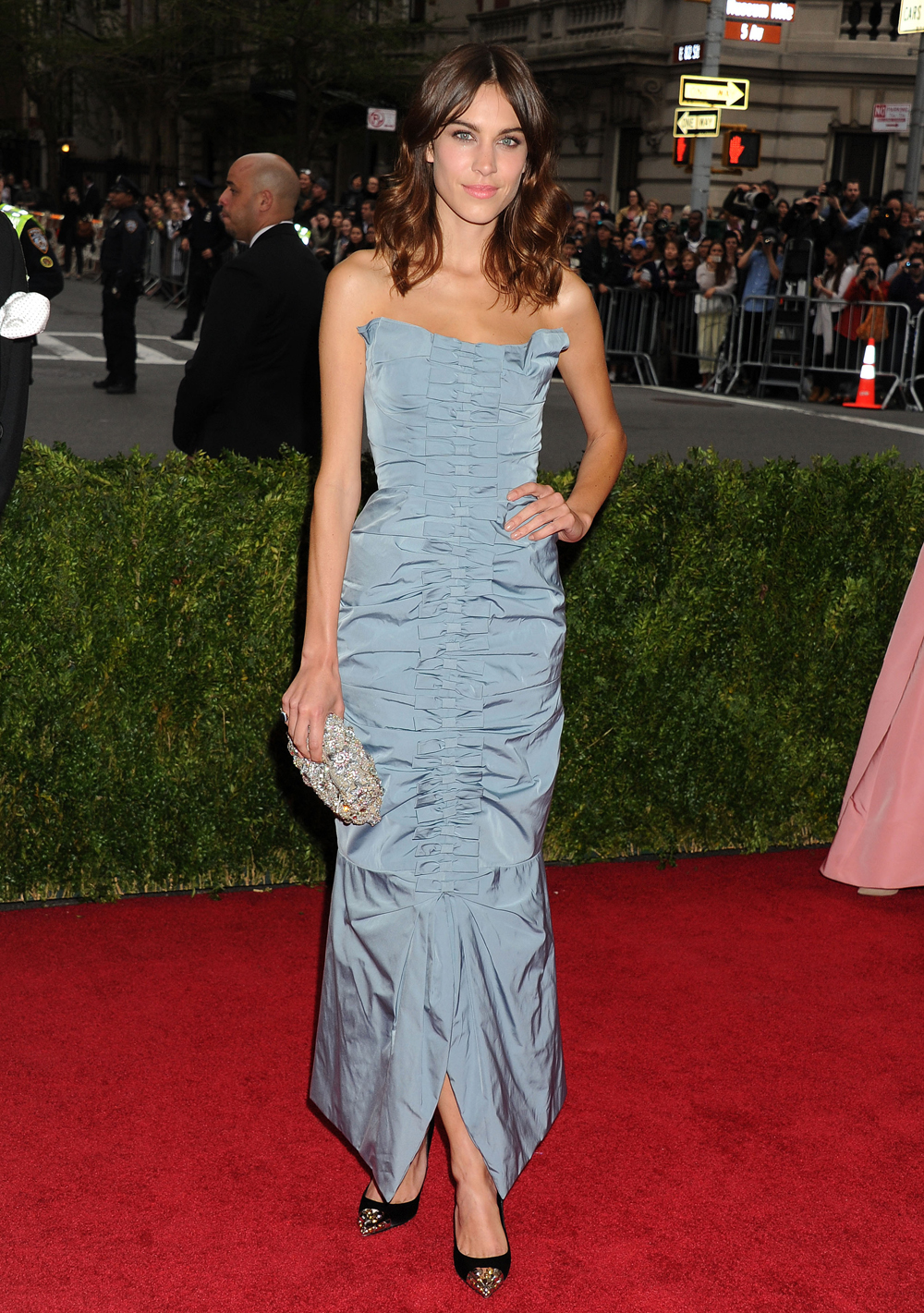 Stella McCartney is always a bit safe even on Riri. It's like a Diet Coke of risque.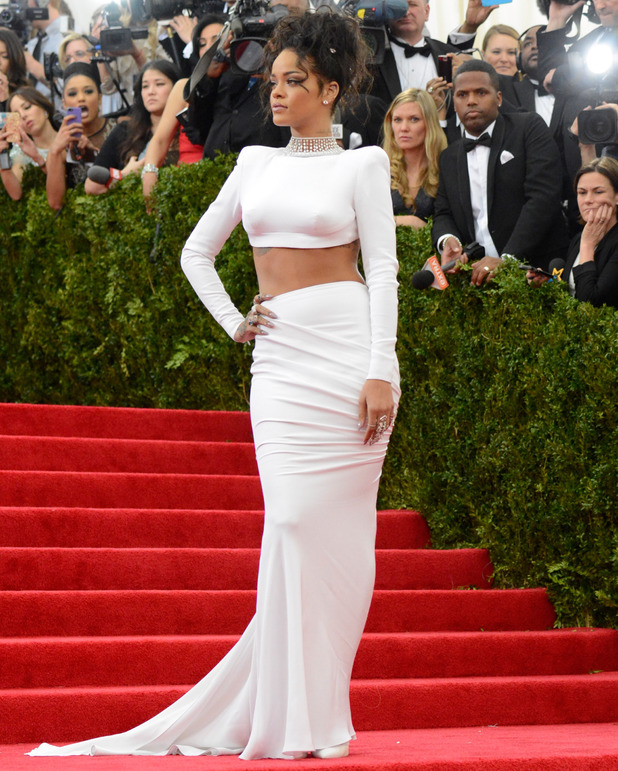 Hugh Jackman would make a wkd 007.
Hailee Steinfled looks great in Prabal Gurung. The silhouette should have been more of a bodycon Herve Leger style.
Oh Bodyconnnn, Bodyconn for youuuuuuuu.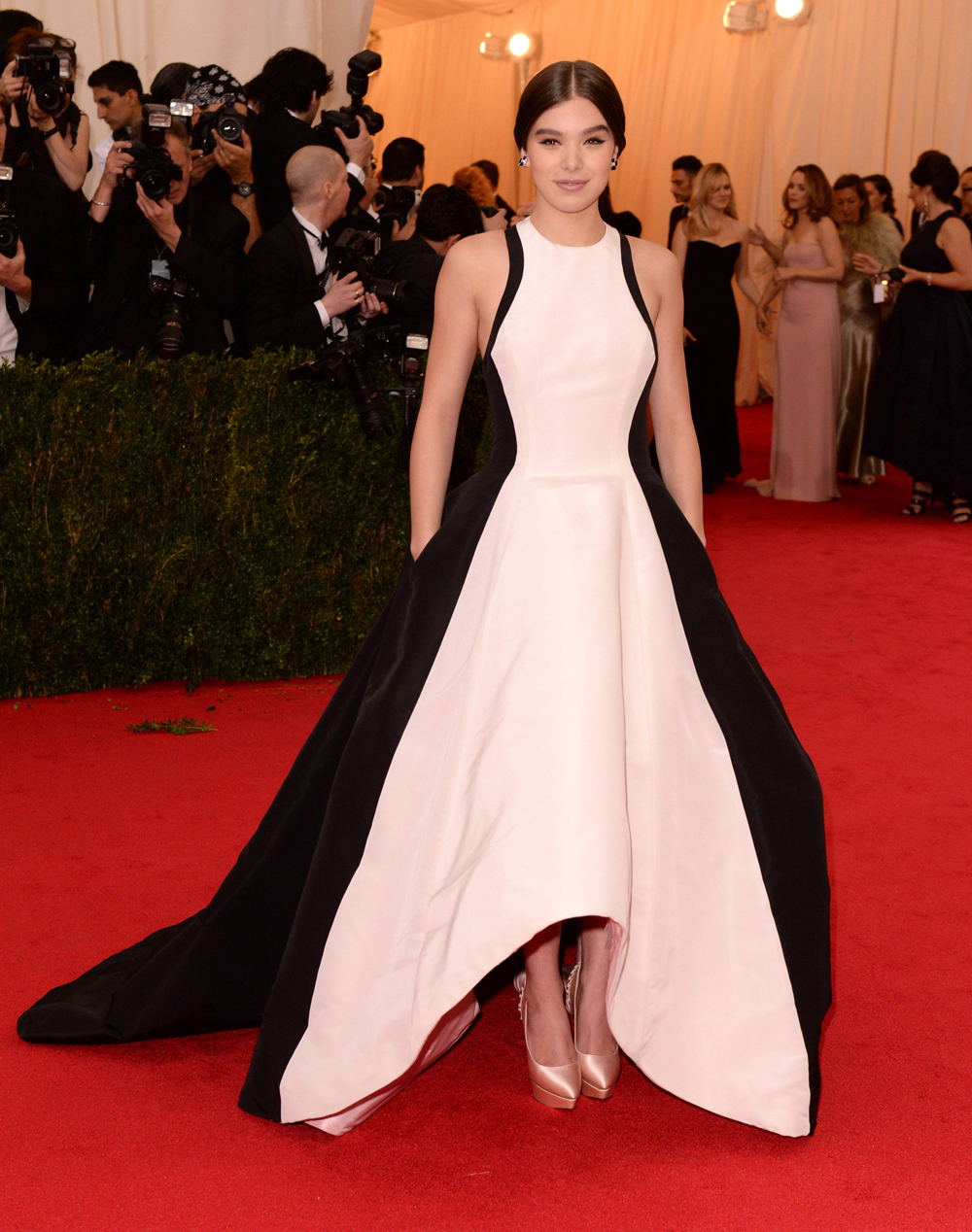 Whos' the best? Janelle's the best!
Bad times for Maggie Gyllenhaal.
Great for a game of Twister tho!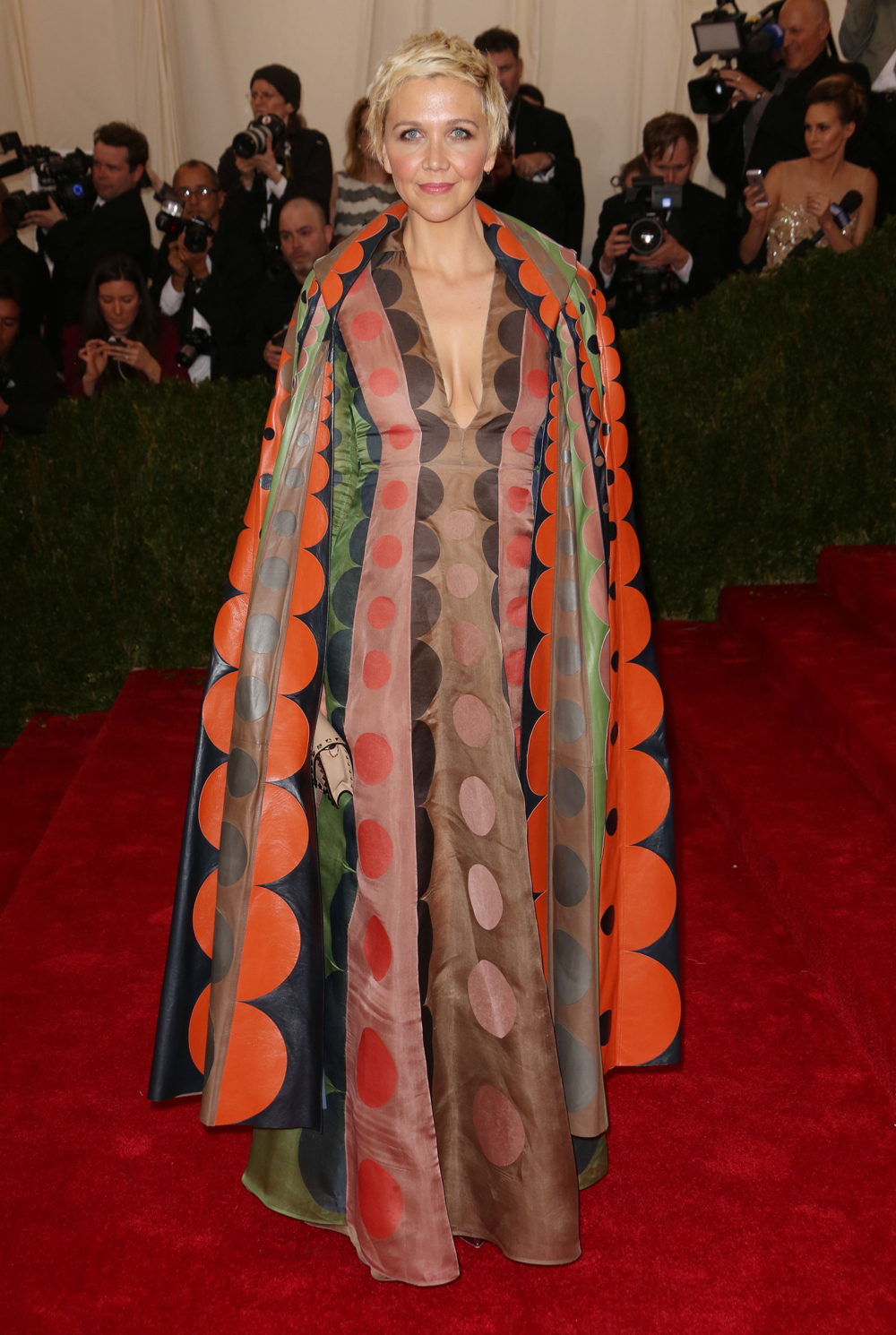 She's better than this and that harsh haircut. Flaunt your pretty girl!
What's this?!
Woman In Black 2?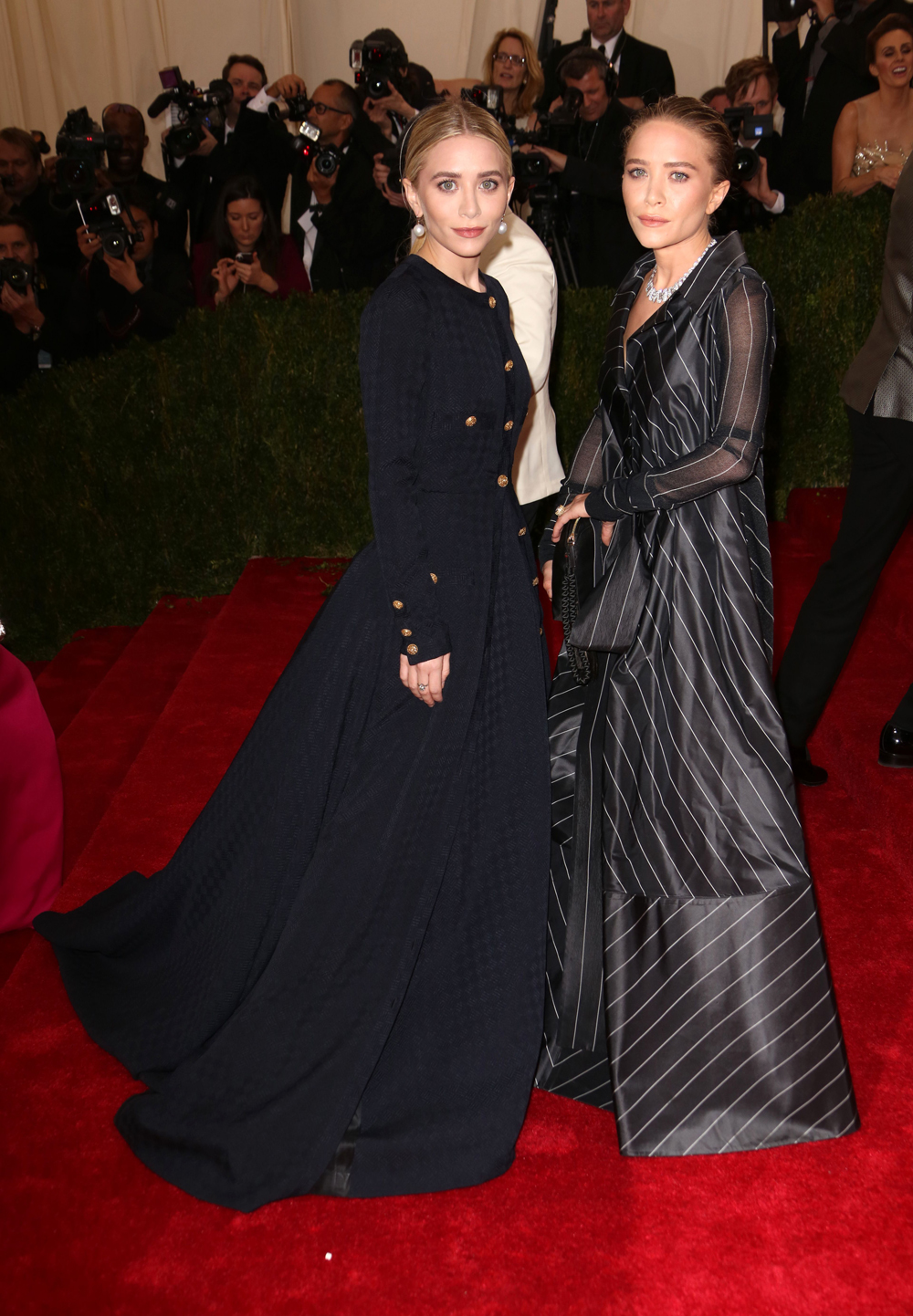 To think that's Chanel on the right too. What's going on here?
Zoe won the charity sack race. Michael Kors really!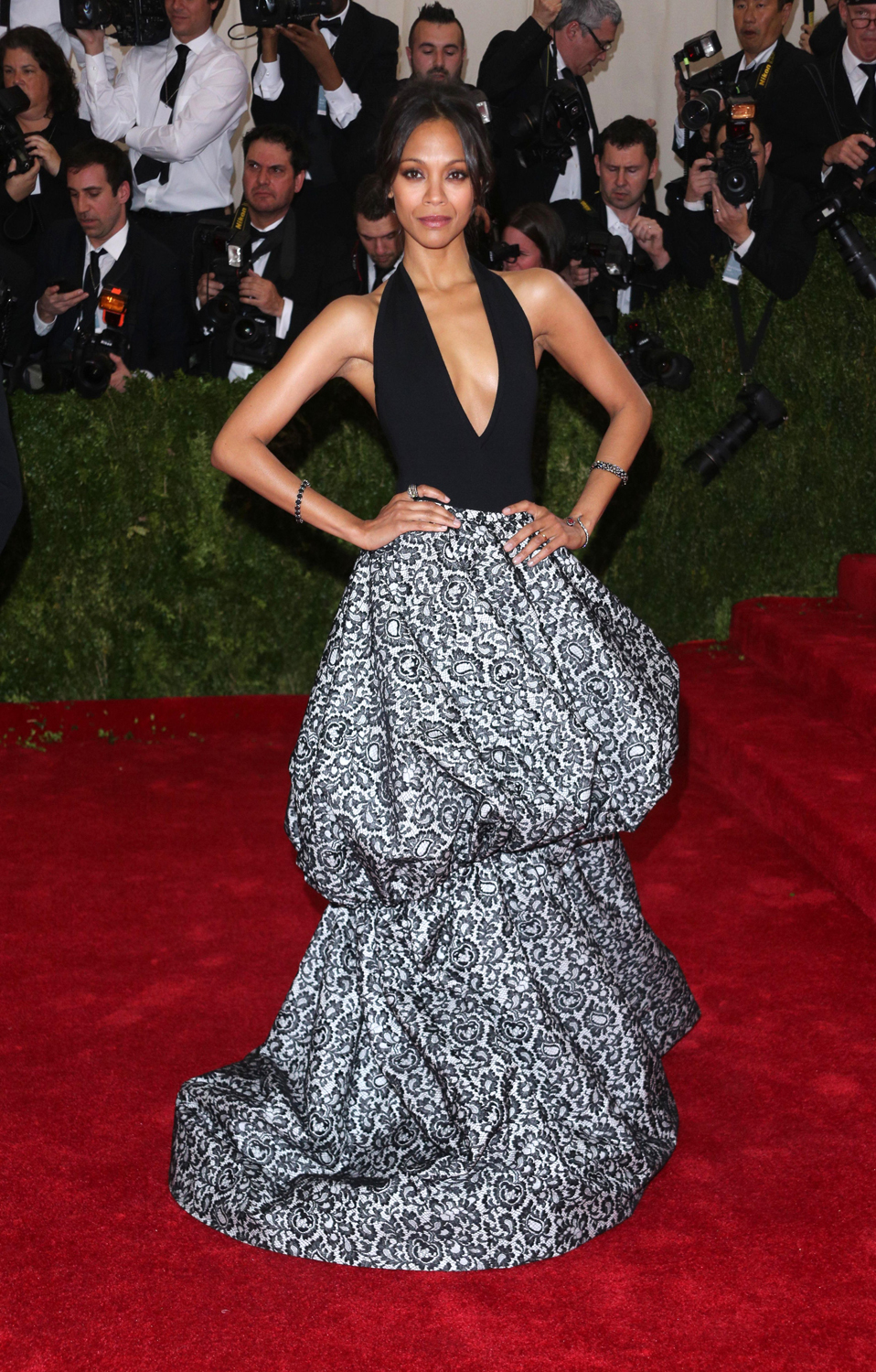 Is this a dress or Mount Vesuvius? At least it's not black.
Thakoon's Gym/beach style did Emma Stone no favours.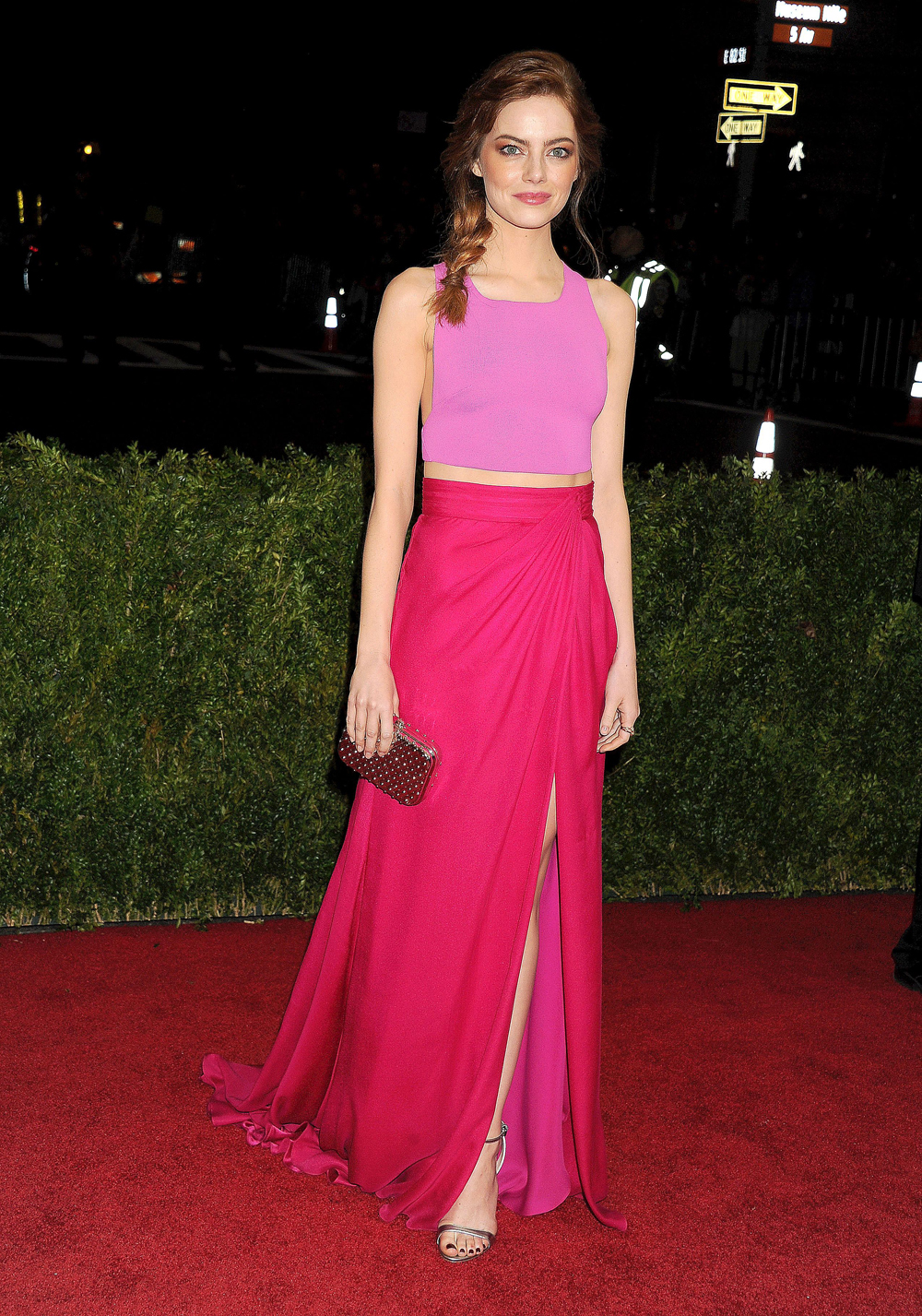 Love Lea Michele in Altazurra. A bit more of that exquisite detailing and that dress would be standing in the Hall of Fame.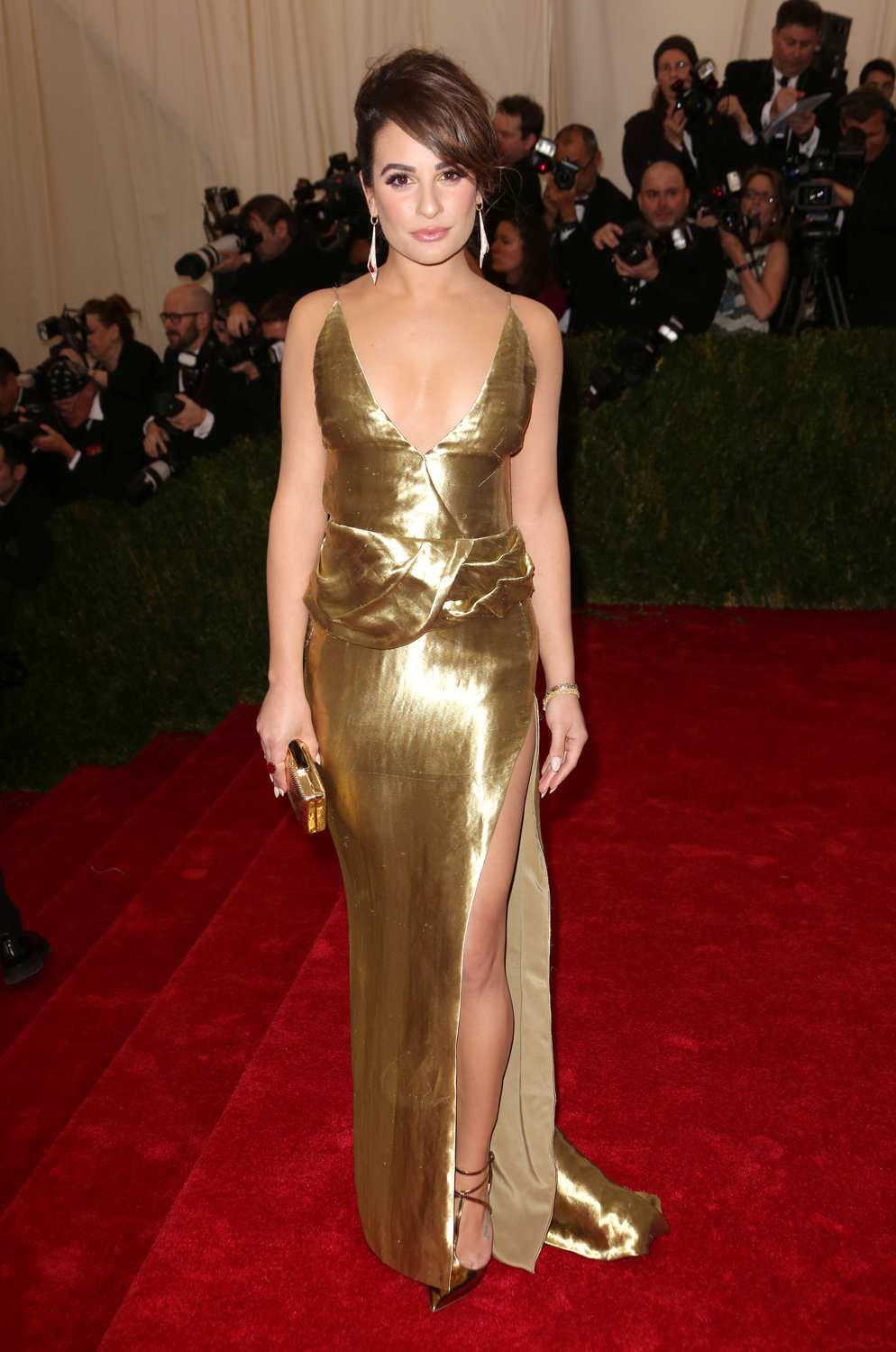 I liked Shailene in Divergent. Remove the grey carpet at the top and this is good. J Lo style innit.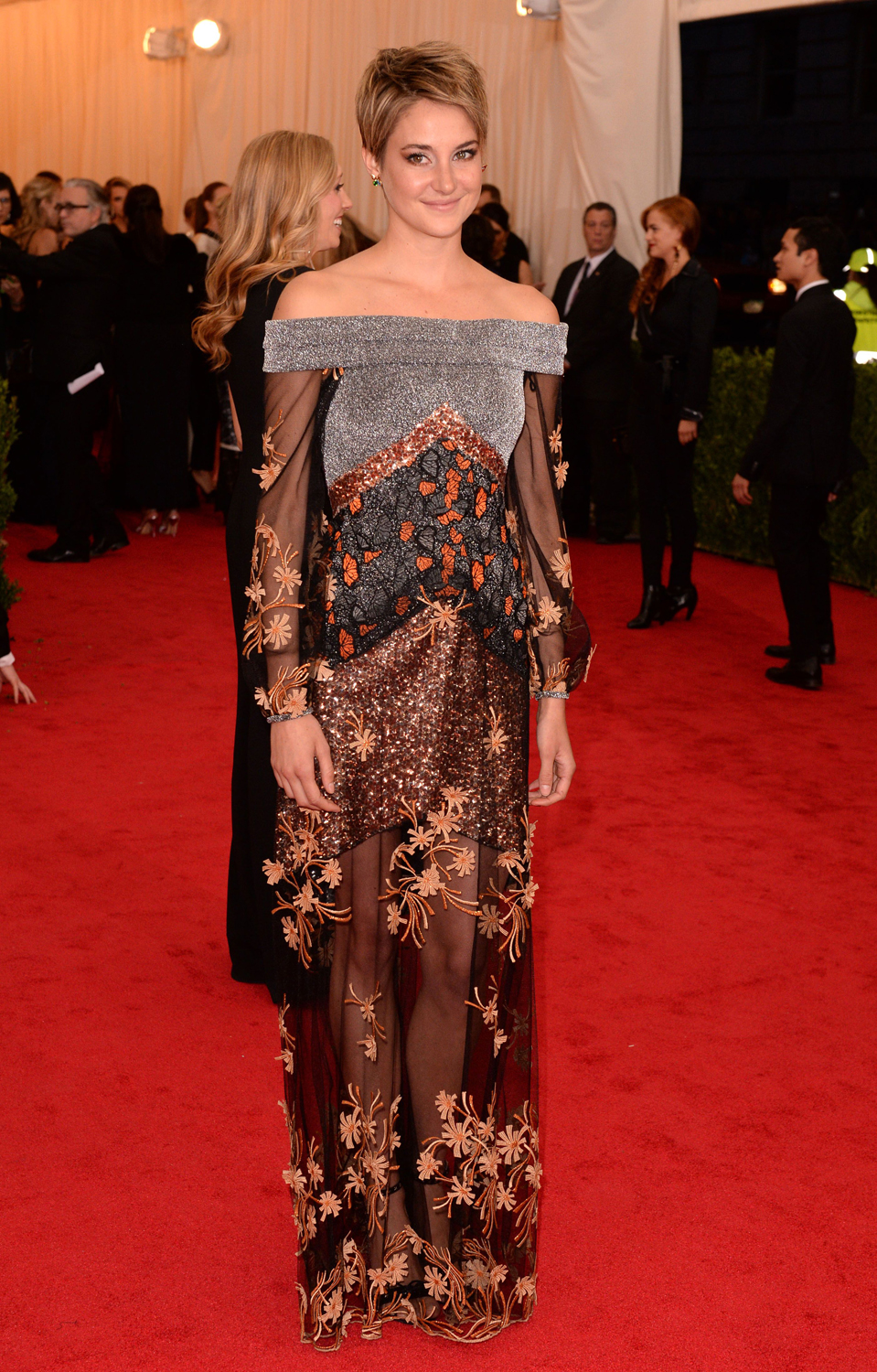 Is this Zoey Deschanel or Joan Collins?
"Oooh! Who'd wanna smell like you?"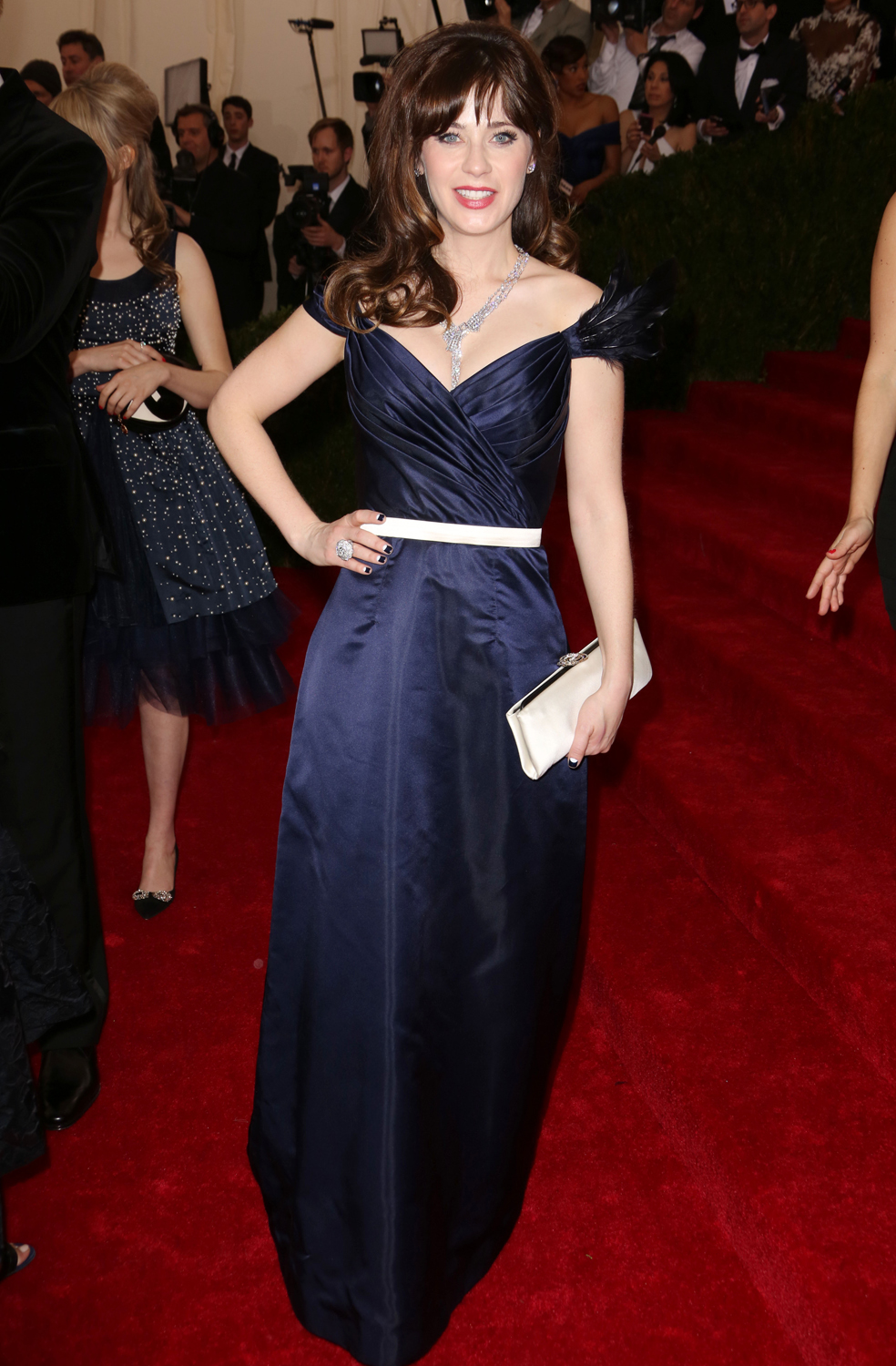 This is better Georgia! Love this on you and your hair is bloody fantastic!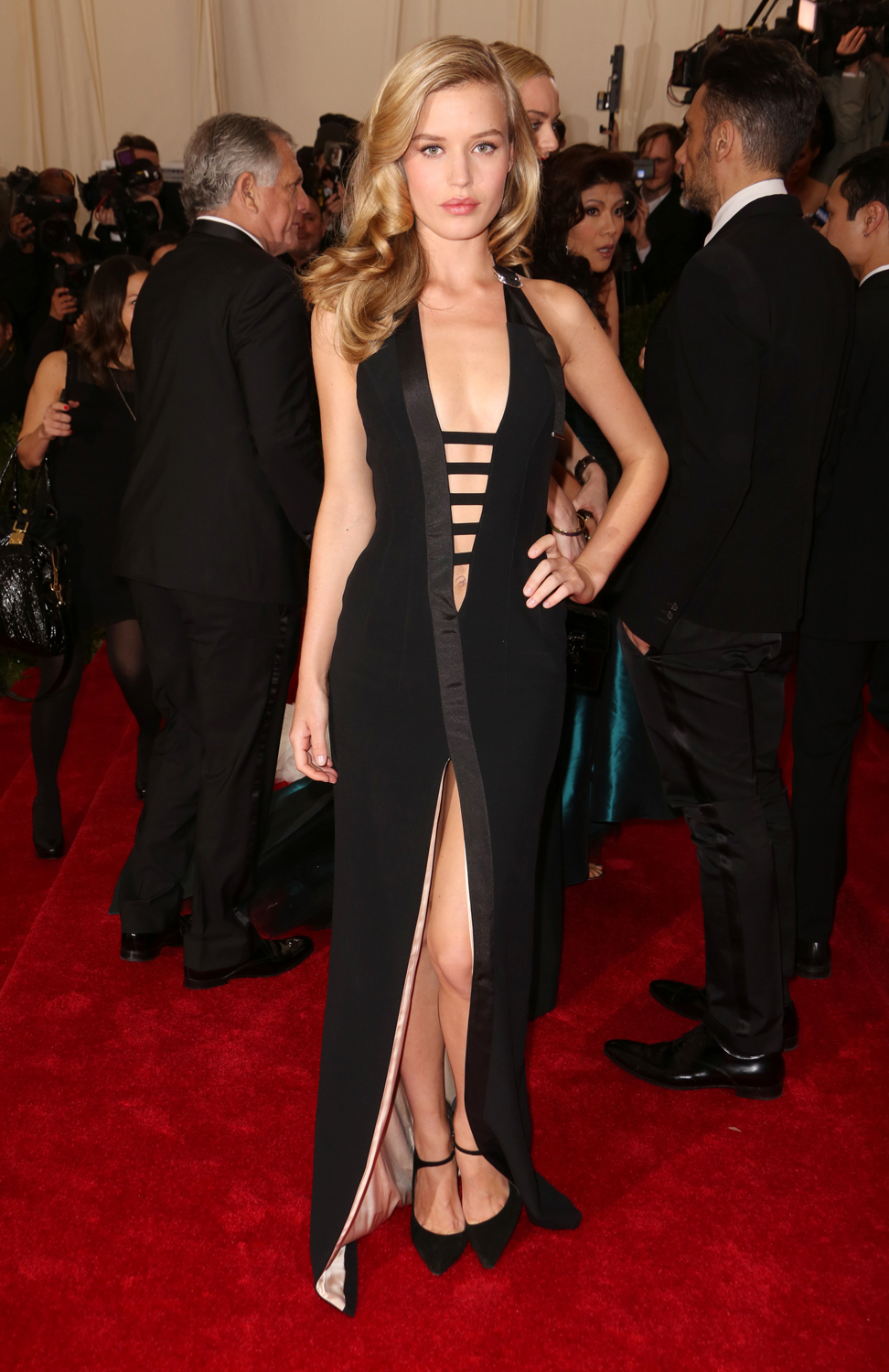 Brad's morphing into Hangover buddie Alan.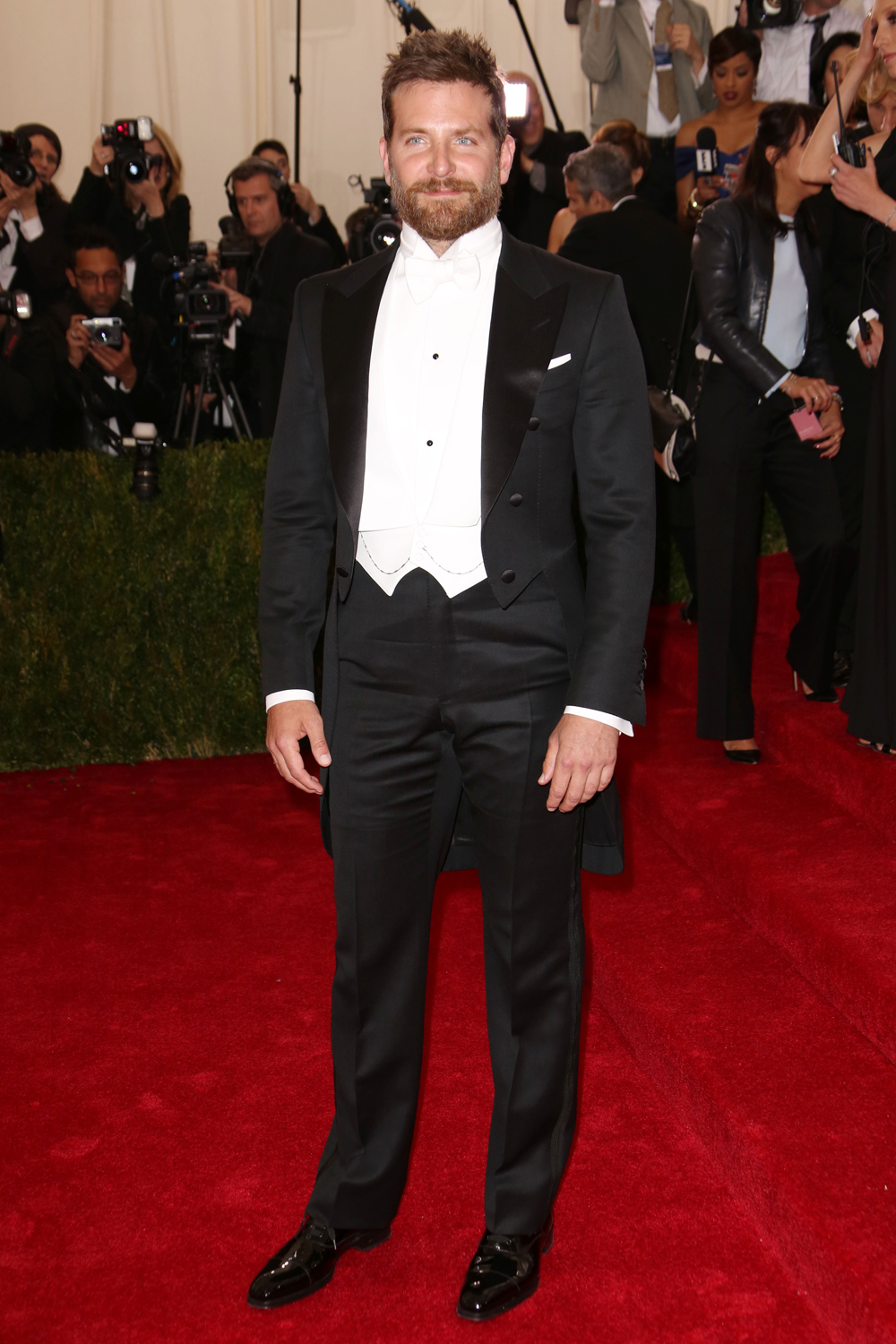 Wow Chanel Iman! Cute bag.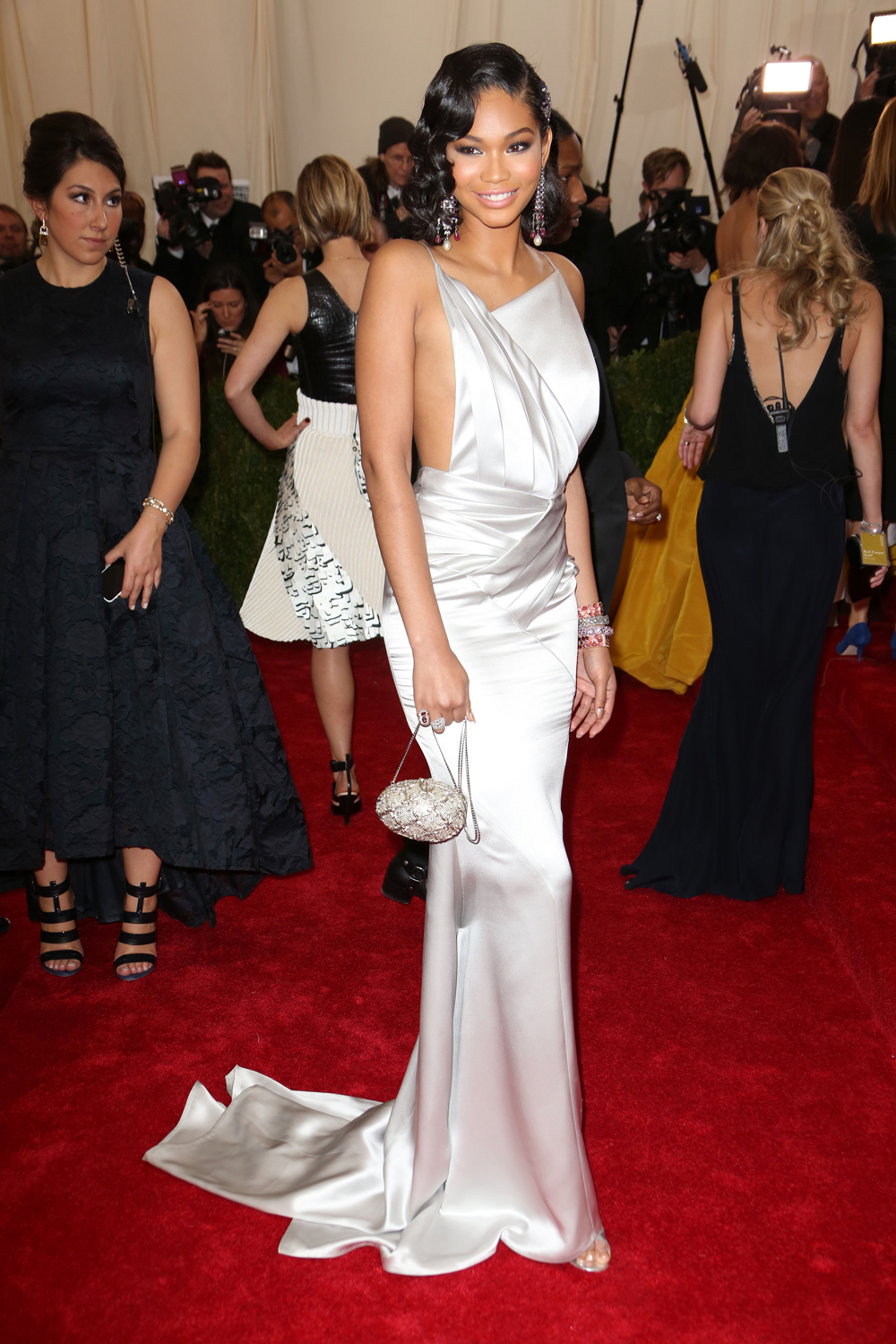 Just expecting the Terminator to morph out of this.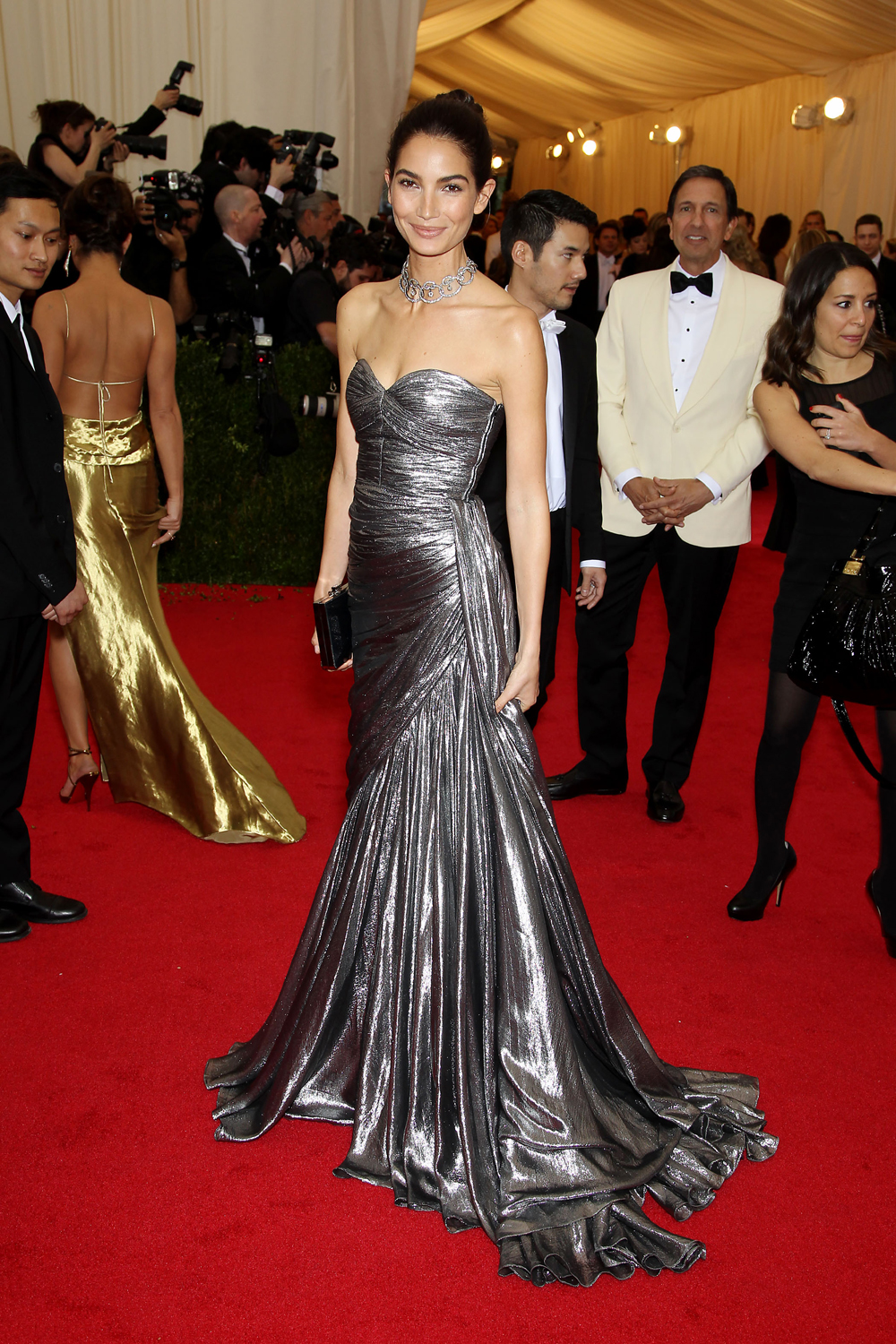 Solange's new hairstyle is the bomb! A tulip style skirt would have lifted this higher in the style charts.
Why Dita, you're all frills and no thrills darling!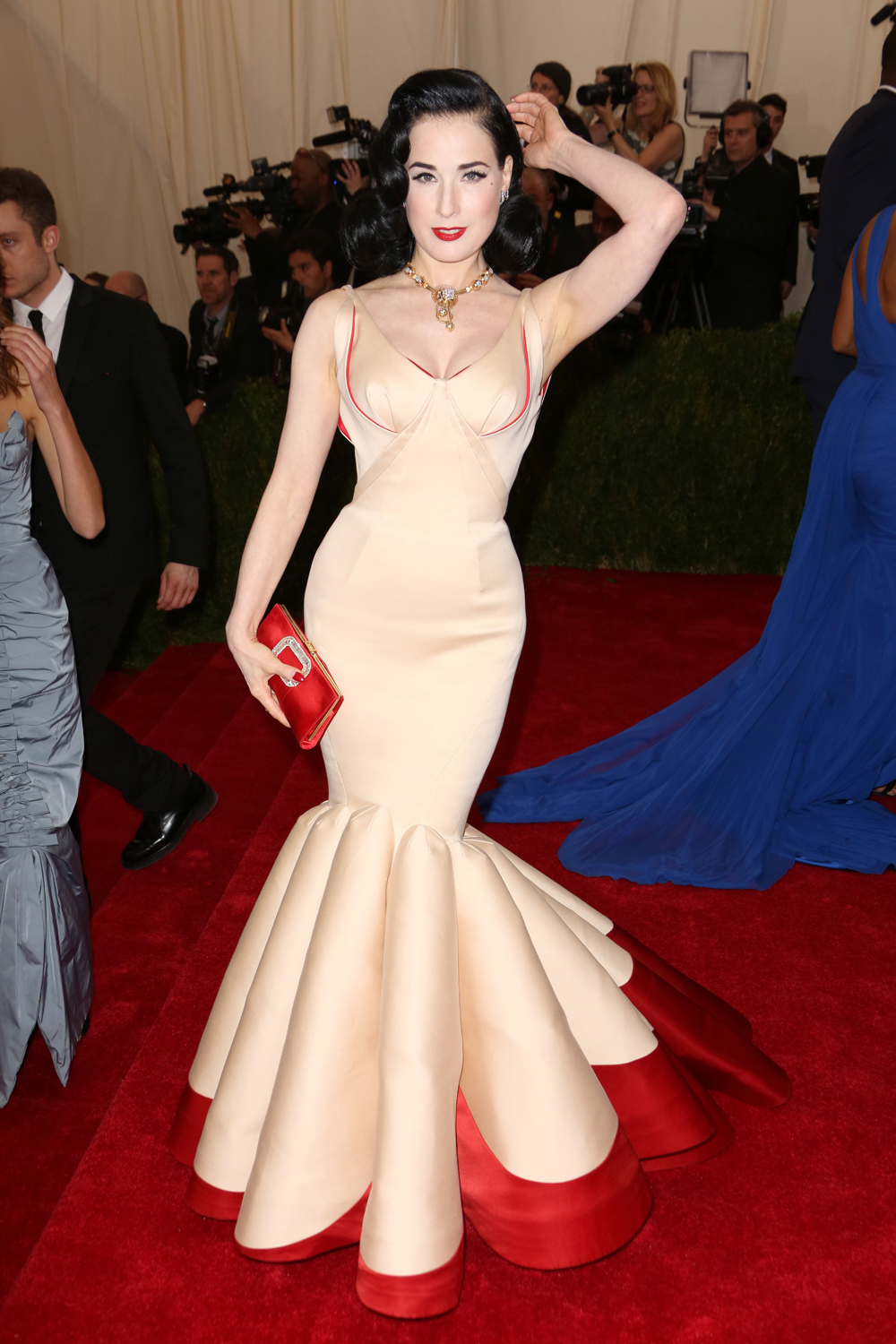 Florence stopped off at a butterfly house on the way to the Gala.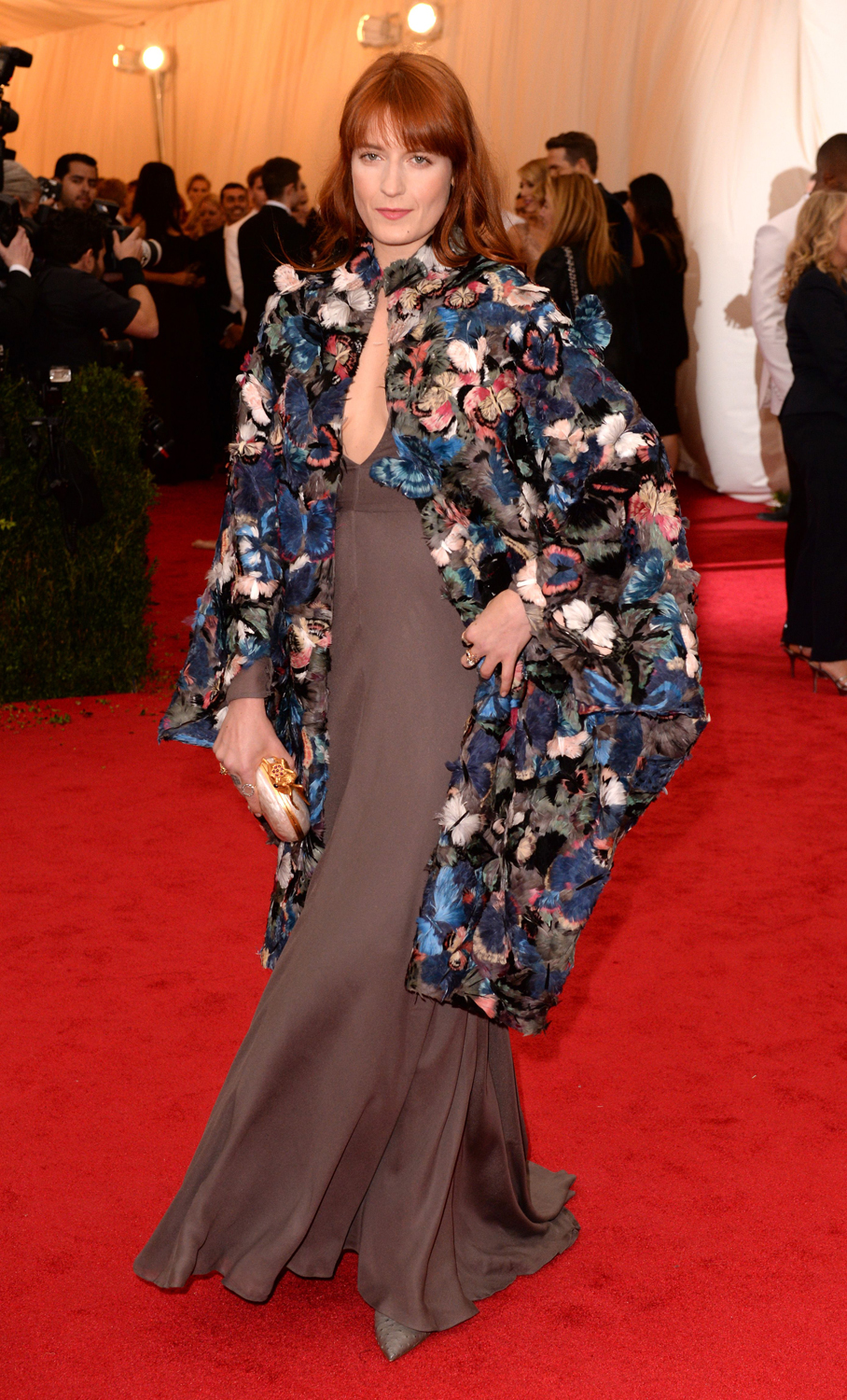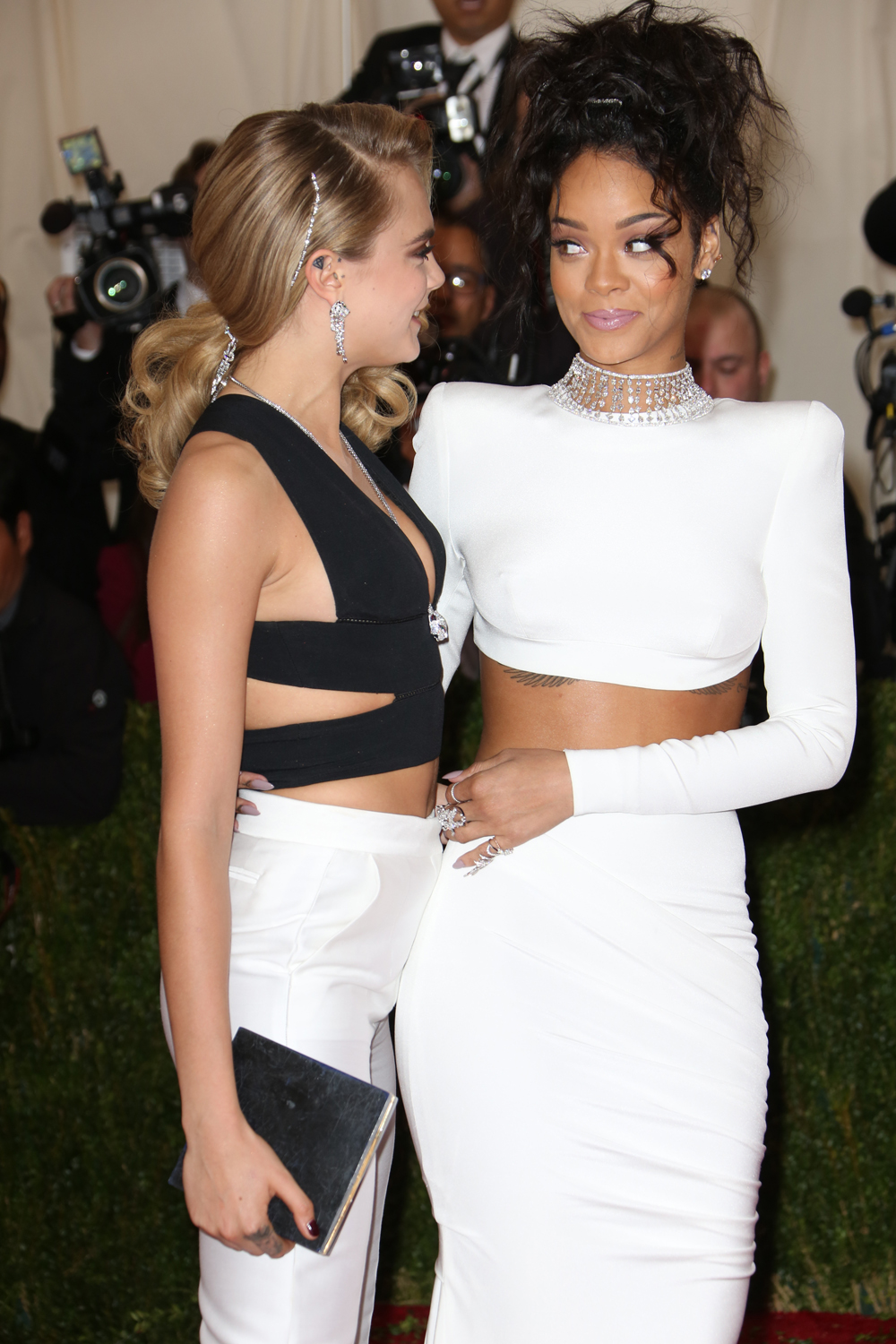 Tweet
Pin It Now!