She's 21. Her modelling inspiration is Grace Jones. She wants to be a Victoria Secret's Angel one day. She's only 5'7. She's rock royalty. She's Georgia May Jagger!
She recently did boho better than anything you see at Coachella which is more like Clichella. Meow!
Some outstanding shots from Sydney Fashion Week where Georgia modelled for Camilla Franks.
Can you make the sound of a llamey brother? Honnnnnnnnnnk! Top marks to the hair stylist. Cool summer party look.
Georgia for H&M
The Bardot themed shoot for H&M was impressive.
She does a great job of looking taller in these pics.
Similar vibes for The Observer.
Hudson Jeans
She's a bit steamier for Hudson Jeans campaigns.
Amazing print for Spring 2013. Mohican guard of honour.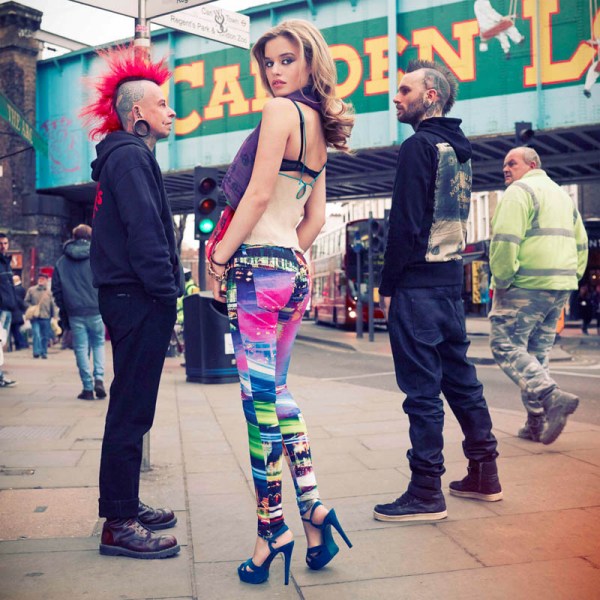 Being a lipstick cover girl is a chance to make the most of the lush lips and cute gap between her front teeth.
Chanel
Karl made her a central figure for his Chanel Cruise collection.
Cool rider Sebastian Jondeau.
My favourite photos of Georgia.
Georgia won British Model of the Year in 2009.
Legs to the fore for W magazine
Spring 2013 campaign.
Harper's Bazaar Australia
Don't forget your Alexander McQueen belt on your Michael Kors swimsuit.
Transformer: Master of Disguise
Undercover for Pop in 2011.
Harper's Bazaar Maggie Thatcher shoot.
Vivienne Westwood queen.
Olympics Action
Seriously fantastic hair.
Kate looked real great too.
Sunglasses Star
Rock chick.
With Cara.
They should team up more as they go good together.
Finally
Maybe beauty is all in the genes.
www.narzipan.com
Tweet
Pin It Now!