She's the Disney Shake It Up girl that can act, sing, dance and model. That's not bad! She's got some serious moves as dancer Cece Jones and is pictured here with co-stars Caroline Sunshine and Zendeya Coleman.
There is lots of variety and looks with Bella's fashion so let's check her out.
Zendeya Coleman's bright print and Bella's colourful accessories are loud and proud. Fun!
Respect to the footwear and Ashley Tisdale in the middle.
In the video for IM5 collab 'Can't Stay Away''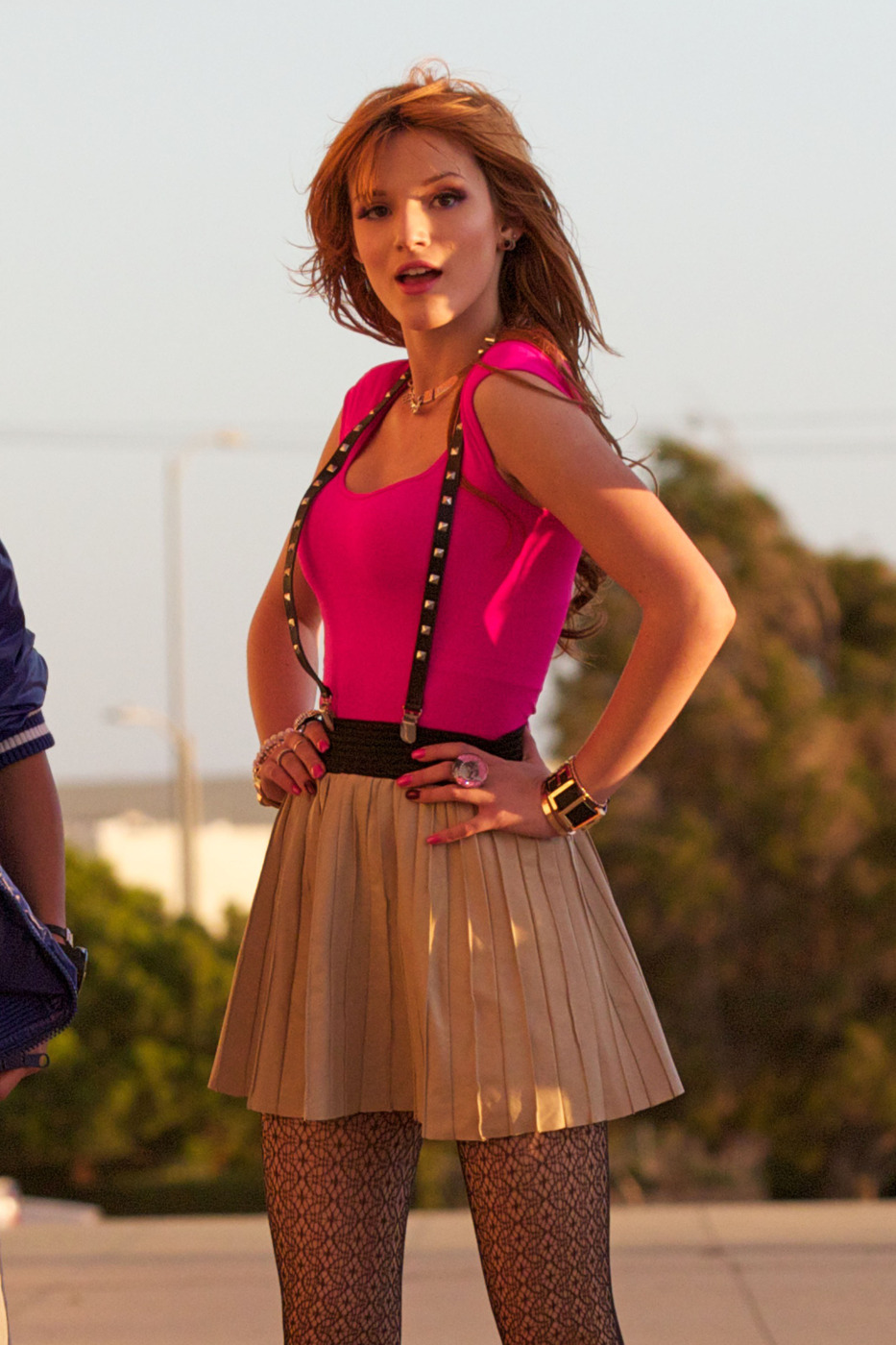 The one strap dungaree trick.
Accessoring with Tristan Klier and pet Kingston.
This look ties in with the long kimono vibe which was a wonderful fresh look at summer festivals.
Her pup must be a brill inspiration as they look good together and the outfits are top notch.
Betcha his name is 'Bullseye'
Lot's of playing around with Bella's locks.
g
Very grown up vamp vibe here.
Finally
Check Kingston's orange mohican.
Tweet
Pin It Now!