'Inspired by water protection'
It's not everyday you find a label with that statement as it's raison d'etre!
Wanda Nylon will make you want it to pour down on you so you 'flash the fash' in their trench coats and jackets.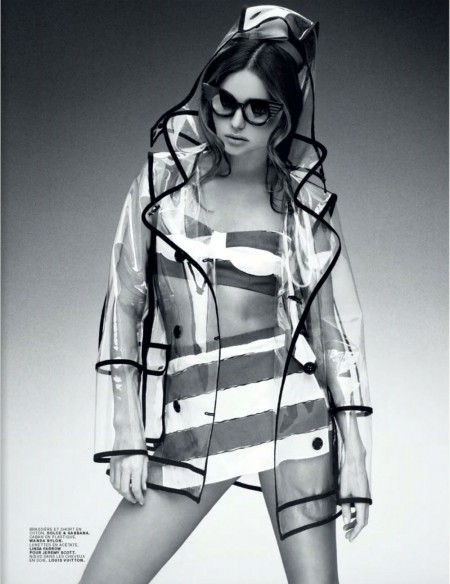 Be the most fashionable person in your garden.
Perhaps lose the heels for weeding though.
Amazing to see Dolce & Gabbana muse Monica Bellucci in one.
Make your hoody a turtle print removable one with this number.
Fight them thunder storms in metallics!
See-through electric blue
A trench coat to make people do a double take.
Grey matt is an original colour but get some tights on.
Cape style dark green gloss.
Finally
Tweet
Pin It Now!