It's kwl to be different. Growing up in NYC in the 90s when hip hop is in full glorious flow and you are one of the few pioneering girl graffiti artists, definitely puts Toofly in the kwl camp.
For starters check out her freaking cardboard artwork.
Alicia Keys invited Toofly to work her magic at Swiss Beatz's recent birthday party.
Thanks to ladies love project on tumblr for this pic
Toofly was born in Ecuador and raised in NYC.
Her mom would act as her 'lookout' on rooftops on night time art excursions.
On the way to school in Queens she would be inspired by track side graffiti.
Strong women, amazing hair and stunning make-up make for iconic images.
Big earrings are a Toofly signature.
You can see her working on RUN DMC portraits here.
They did not prove 'tricky'.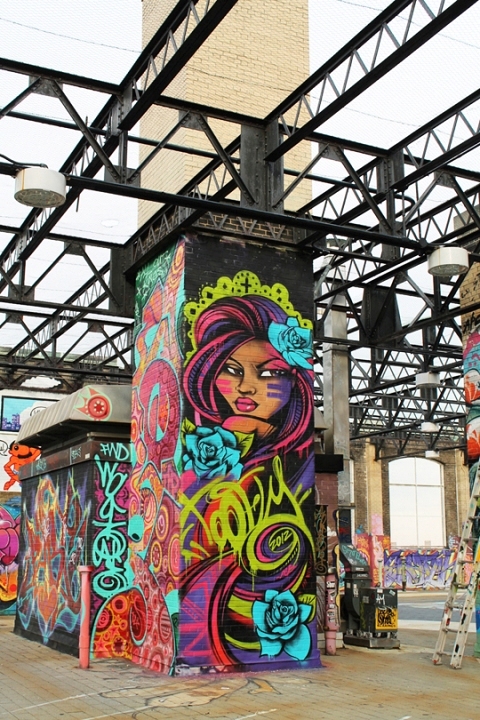 Denzel Washington would have looked 'Unstoppable' on this train
Eye-catching body of work.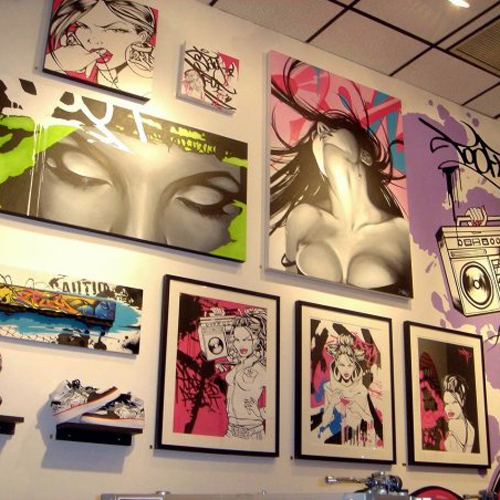 Peru
Take a group of talented female artists from 9 different countries to collaborate on an astonishing mural art project in Peru
.
Toys!
She has created some hip designs for the kidrobot series.
Finally
Be inspired and give Banksy a run for his money.
Tweet
Pin It Now!