She's a movie star, an extremely versatile TV actress, a fashion phenom and a major influential blogger. She's Ashley Madekwe!
Ashley has most recently played her part in making Revenge a smash hit TV series. Fans are gutted at news this week that she is leaving the show.
Revenge's high ratings have been compared to Lost at its peak. Ashley plays the ambitious and scheming Ashley Davenport.
Her website Ring My Bell will thrill you if you love Lookbook and Chictopia's sites.
Ashley Goes Glam
Ash regularly wows at premieres and awards ceremonies. Paparazzi perfection!
Fab colour, brilliant silhouette at the CFDA Awards.
Printed peplum by
Monique Lhuillier
Blood red for Twilight Saga.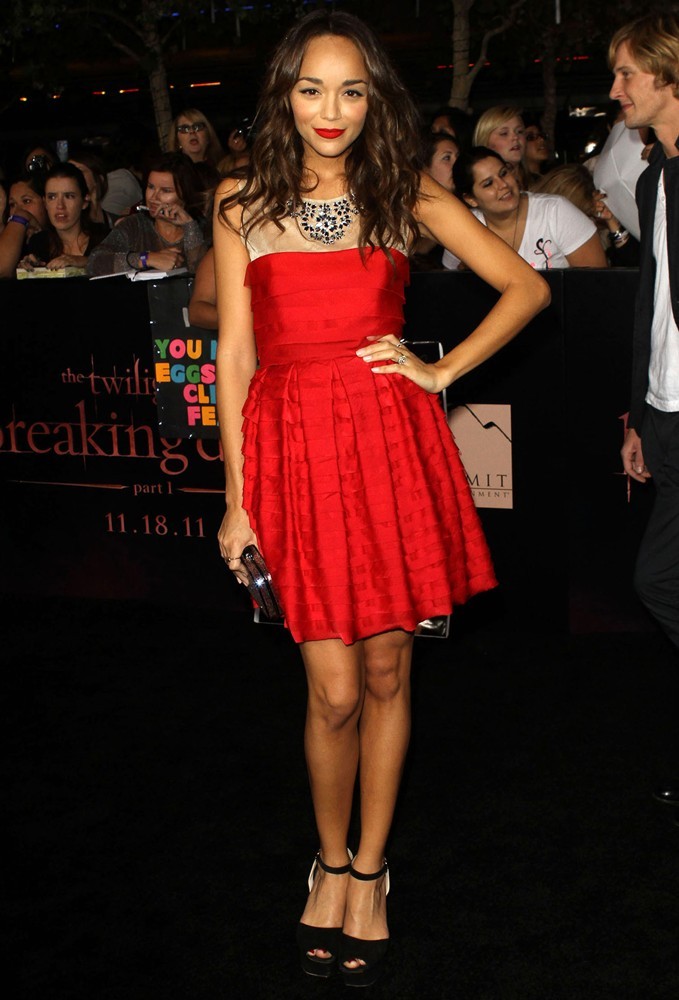 Interesting one this look. Full on prints and edgy pink shoes.
All she needs is a chest tattoo Riri stylee.
Hen party celebrations last June.
They can only be looking at Victoria played by Madeline Stowe with evils like that.
Pursed lips plus hard eyes means 'You Bitch!'
Ashley's Street Style
You need to grab a cute leather jacket if you wanna play Ash's street game.
This is chic Chanel style.
Dare you to find smarter dungarees than this.
Candy girl give it a whirl.
A fab look that gives Miranda Kerr a run for her money.
Tweet
Pin It Now!