Oh Mathangi! You really have been M.I.A Missing In Action since the bangin 'Bad Girls' tune and guest appearance on Madonna's 'Give Me All Your Luvin'.
So it really is time for you to 'Bring the noize when we run upon them!' with your c
yber punk hair et al.
RAWR!!!
Goldfingers!

The crazy good 'Bring The Noize'.
It's a hyper tune for sure. Hectic rapping one minute to chillin tune the next.
She's a bit of a perfumer these days you know....
'Come let me go, do you like my perfume?
Made it home with gasoline and shrooms'
'Why is your tattoo some ugly looking thing?'
It's a question I yearn to ask many people daily.
Now M.I.A's with Jay-Z's label, we can hopefully expect a run of hits to build on last year's attention-grabbing highlights.
M.I.A's Style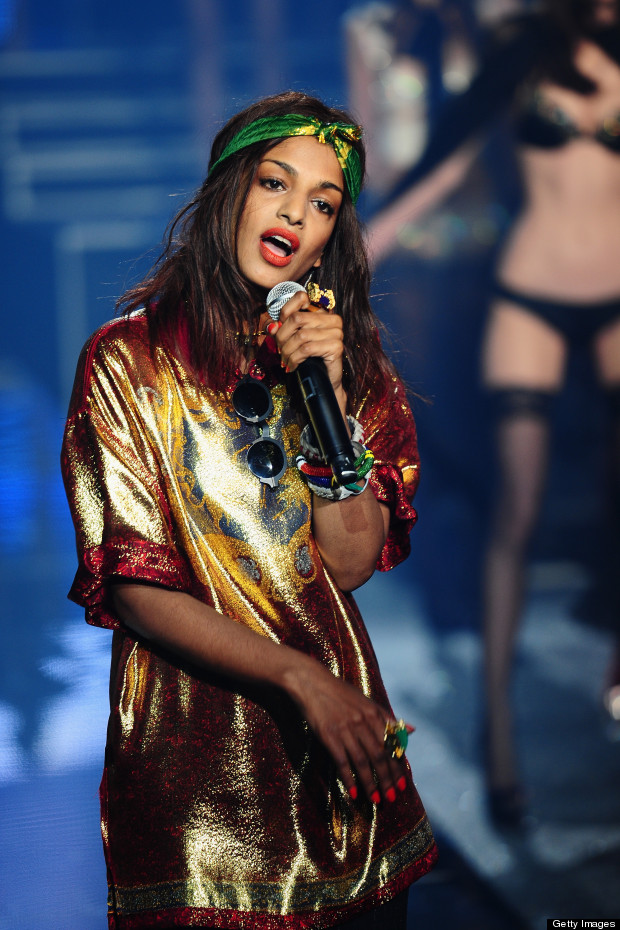 Colourful, blinging and unique is a good description.
A love of pattern and prints like with this vintage Versace for Paris Fashion Week last year.
Kwl pic with Donatella Versace.
Colour popping make-up and patterned leggings funk up the fun.
Costume hats, frequent hair colour changes
and jewellery headpieces.
Sequinned shorts another fave.
Finally
Tweet
Pin It Now!