'I have worn a lot of Prada and always loved their clothes. I always felt very comfortable. They were the first designer house that ever lent me anything.'
Miuccia Prada also designed her wedding dress.
We've totally loved all the variations of Prada's daisy collections. Sheer brilliance.
At 27 Carey already has a career to be proud of.
Plus she has a guy that puts a beaming smile on her face.
Let's Check Her Prada Highlights
Beats all those boring old fashioned gowns with ridiculous trains.
Cutlery Couture 2010 Oscars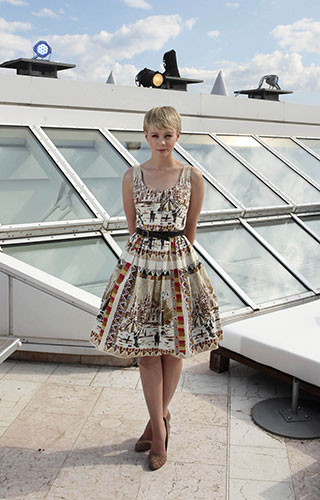 An Education premiere in 2009.
Flaunt Magazine
Freaking amazing editorial guys!
Alexander McQueen Magnificence.
Fashion Highlights
What do you get when you fall in love?
A girl that's guaranteed to burst your bubble.
Drive
All about the eyes when it comes to chemistry.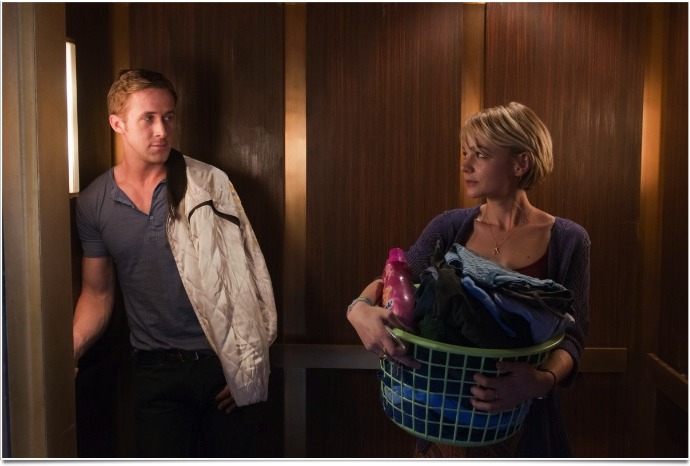 Carey's pin-up crush as a kid was Formula 1 racing champion Michael Schumacher.
I hope she wasn't thinking of Michael when she was doing this!
An Education in 2009 was Carey's attention-grabbing breakthrough performance
Baby face you just don't know know. How I, I, I like it down low low.
Great Gatsby
Filming and promoting Gatsby has been very intense for Carey.
A break is well deserved. She took 10 months off after being unhappy with the movie Wall Street: Money Never Sleeps.
Finally
Look out for her film with Justin Timberlake Inside Llewyn Davis at the end of this year.
Tweet
Pin It Now!