Our jaws dropped when we seen this Fendi collection at Milan Fashion Week. This has to be Karl Lagerfeld's best collection for them by a mile.
We'd seen Fendi's black leather and baguette handbags adverts many times but this was a big step up in excitement and brilliant colours.
Sleek, modern and as Lagerfeld called the colours "violent pastels" finally made minimalism covetable.
Joan Smalls led the way in this ultra modern chic parade.
Anna Della Russo wore this dress just days later.
Jeneil Williams crocodile style jacket.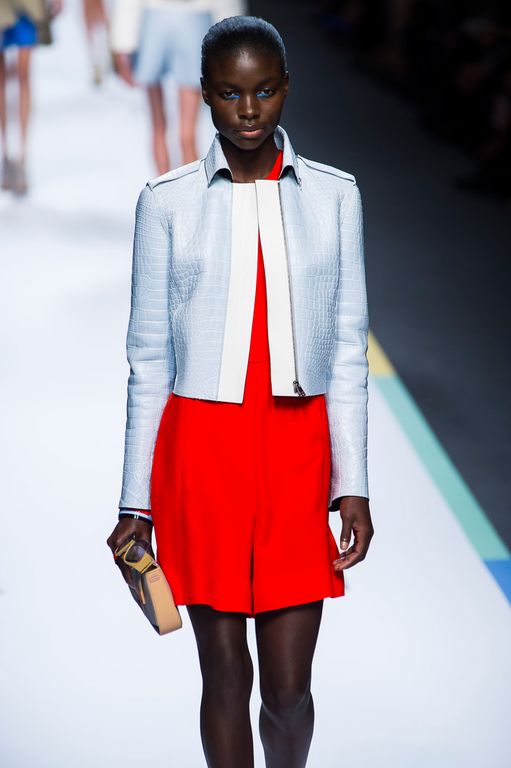 Fendi started in Rome in 1925 and is now owned by Louis Vuitton.
Mixed skirt lengths cleverly draw your eyes in.
The coloured panels give a cool 3D effect.
How soft does this leather look?!
Minimalism to the max!
Geometric and 3D prints were also a highlight.
Joan as the face of Fendi.
Brilliant bangles and wow clutches.
Tote & Clutch Combo.
Furry dice indeed.
Sci-fi shades.
A real scuptural influence in these shoes. Sculptor Anish Kapoor was one reference.
Finally
Karl Lagerfeld and Sivia Venturini Fendi are geniuses. Take a bow!
Tweet
Pin It Now!