1st. Gisele Bundchen £27m
Good luck trying to steal Gisele's highest paid model crown girls, it's now 7 years in a row at the top of Forbes' list for Brazil's storming supermodel. Gisele's head for business means there's more to staying at the top than just shaking your money maker!
Gisele rakes in them dollars with huge endorsement deals with H&M, Chanel, Pantene and crucially has her own lingerie business and shares in a footwear brand.
H&M
H&M
Being a Victoria's Secret model is vital for worldwide exposure as 8 of the top ten models have all modelled for VS.
Mert & Marcus for W magazine
Gisele has been modelling since 1997 and had her big break walking for Alexander McQueen the following year.
She recently featured in Louis Vuitton's boudoir campaign.
Her husband star quarterback Tom Brady needs to borrow a Tom Ford suit from Justin Timberlake instead of this velvet number.
Gisele earns 6 times more than her nearest rival.
2nd. Miranda Kerr £4.6m
Miranda follows a similar path to Gisele with her own Kora beauty skincare line and deals with Mango and David Jones.
She is a genius at switching from sweet to sexy which widens her appeal and moneymaking opportunities.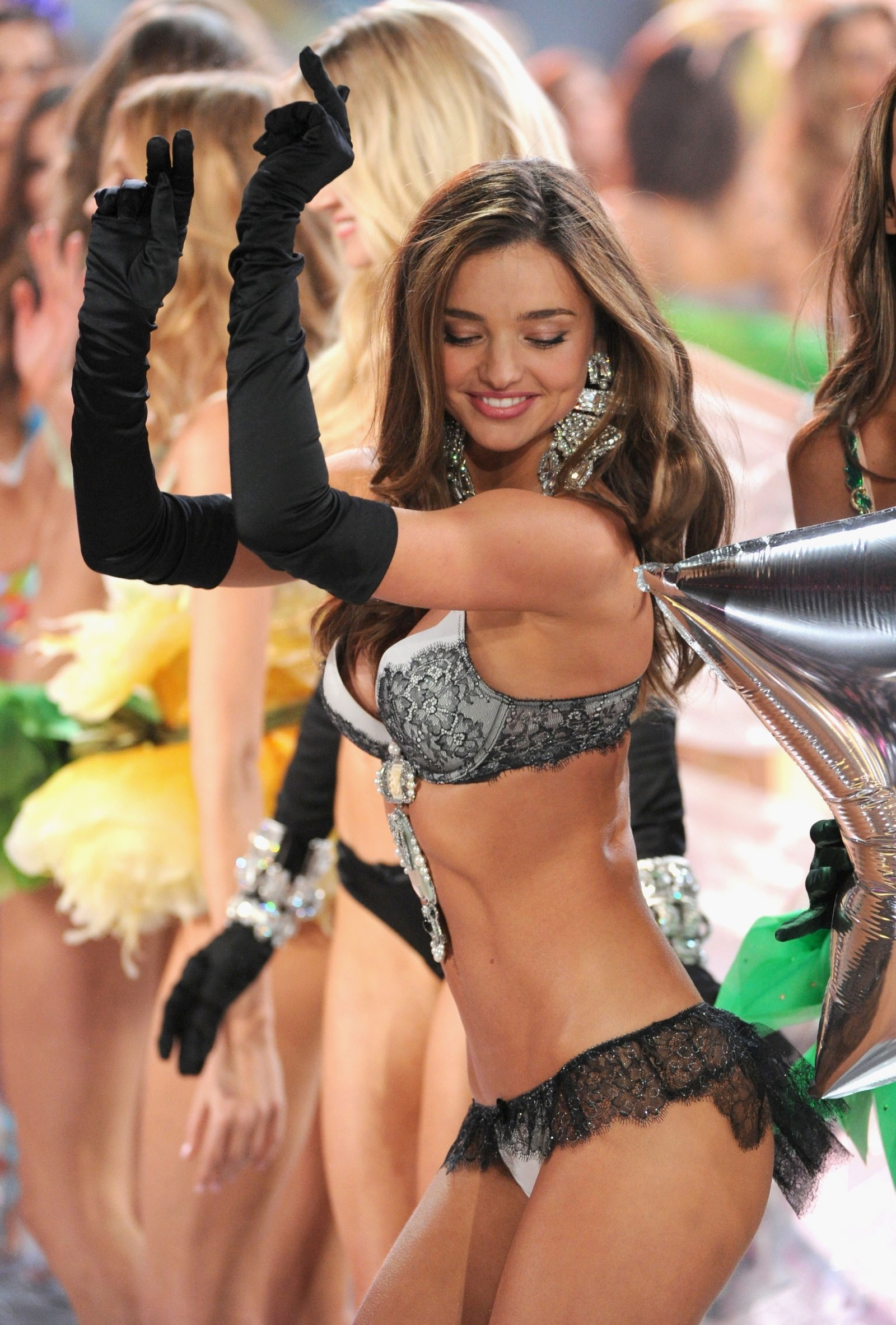 Love it when she does features! V magazine Fall 2013.
A cool street chic mom.
Part of the elite!
Check our Miranda blog here

3rd. Adriana Lima £3.8m
This is practically turning into a lingerie blog! Adriana is also from Brazil and has been a VS model for over ten years.
Deals with Donna Karan, Mavi Jeans and Desigual get Adriana into the top 3.
Sex appeal makes you serious money.
4th. Kate Moss £3.6m
It's now 25 years at the top for our Kate.
She's still coveted by magazines, photographers and brands.
Her magic endures.
Vogue UK
Our Kate blog here
5th Liu Wen £2.7m
DVF s/s 2014
Liu is something of a record breaker. The first Asian spokesmodel for Estee Lauder, first East Asian model to walk for Victoria's Secret and named by The New York Times as 'the first bona fide Chinese supermodel'.
Liu started modelling in 2005 with her big break coming at Paris Fashion Week in 2008.
Liu was one of H&M's New Icons for their Spring campaign.
She was on that famous Louis Vuitton carousel in 2012.
Her super-striking looks have seen her rise to the top and walk for so many top designers.
DVF s/s 2014
Vogue Germany
With fellow models Fei Fei Sun and Xiao Wen Ju.
Taz style!
6th. Hilary Rhoda £2.5m
Hilary Rhoda is most famous for her Sports Illustrated modelling, being a face of Estee Lauder and walking for VS in 2012. At NYFW she has been modelling for...
Carolina Herrera
Michael Kors, Anna Sui and Jason Wu below.
This was a sultry pose for Vogue Italia.
7th Carolyn Murphy £2.3m
Carolyn has the all American golden girl background. There are more editorial features in her portfolio such as this one for Vogue May 2013.
Numero China
Carolyn has also acted and presented Project Runway Allstars on TV.
Vogue Germany.
With Karen Elson for Vogue July 2013
With Fatima Siad
8th Joan Smalls £2.2m
Now we are really talking! Love Joan Smalls! She's ranked number one model in the world on Models.com for a year now (more on this later). Puerto Rican, she's another record breaker like Liu Wen with her ambassador role for Estee Lauder. This was recently for DKNY with Karlie Kloss and Iggy Azalea.
This week at NYFW for Tommy Hilfiger.
Vogue shoot.
With Tom Ford for WSJ magazine
Oscar's Bride!
Donna Karan NYFW
As Tina Turner for V Magazine
Respect the pout!
Click here for our Joan Smalls blog

9th. Candice Swanepoel £2.1m
Candice is from South Africa and is most famous for her VS work.
Ladies in red with Lily Aldridge.
She was spotted by a scout at a flea market aged 15.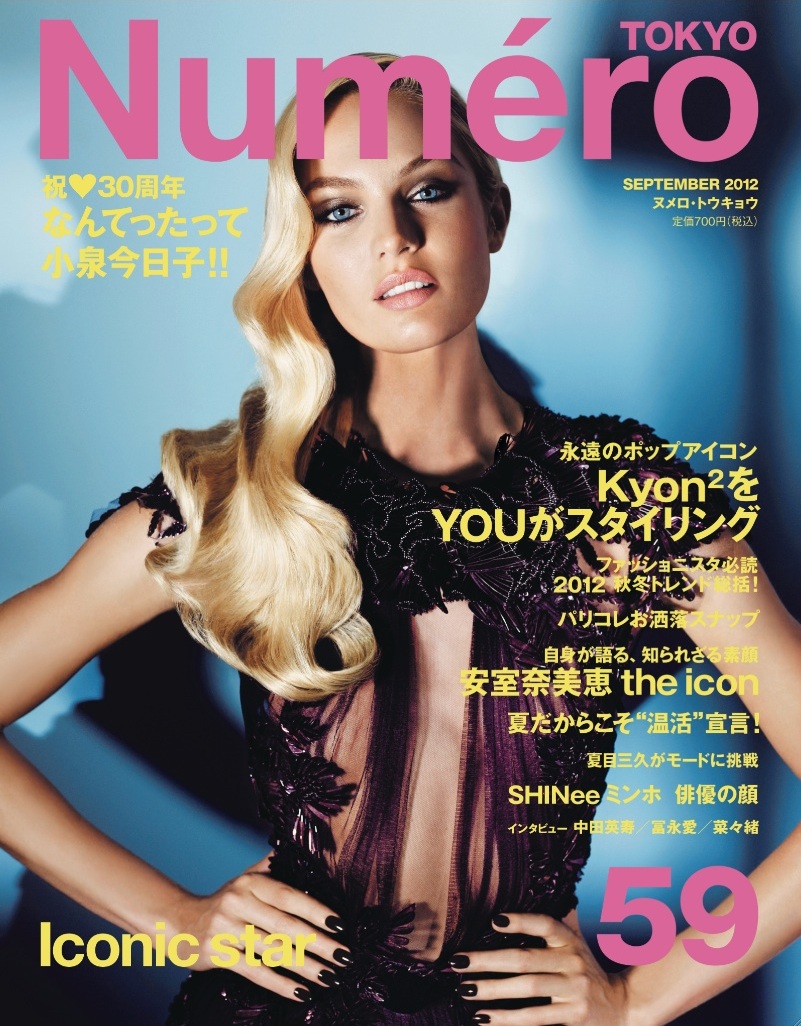 10th Lara Stone £2.0m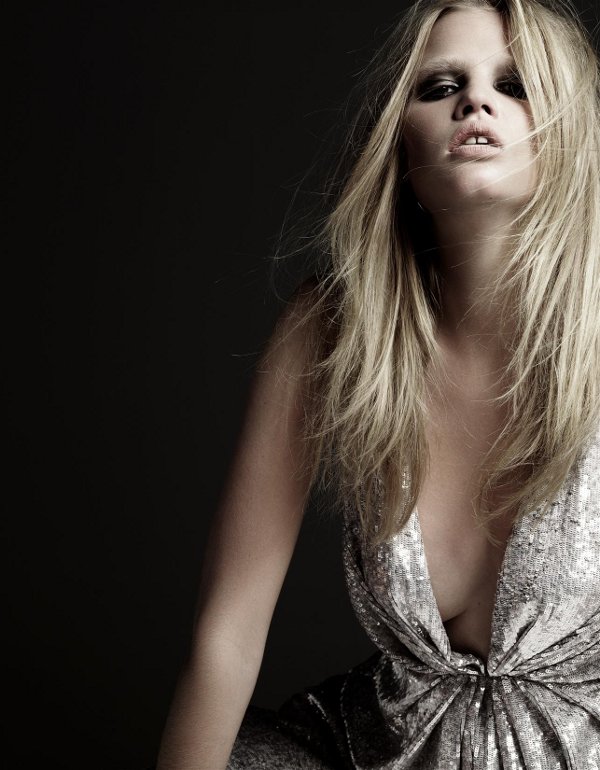 Amazing that Lara can spend half of the year pregnant and still make the top ten. That gap in her teeth has started a kwl trend with Georgia May Jagger also making that quirk really appealing. Perfume and make-up are big earners for Lara.
RAWR!!
Models.com Top Ten
Prefer This List!
This list is better as it's based on model bookings, editorials, photographer use and sponsorship deals. The Forbes list is too dominated for sexiness for me. It was quite hard to find non-lingerie photos for that top ten.
1. Joan Smalls
Harper's Bazaar
Anna Sui NYFW
Vogue
2. Saskia de Brauw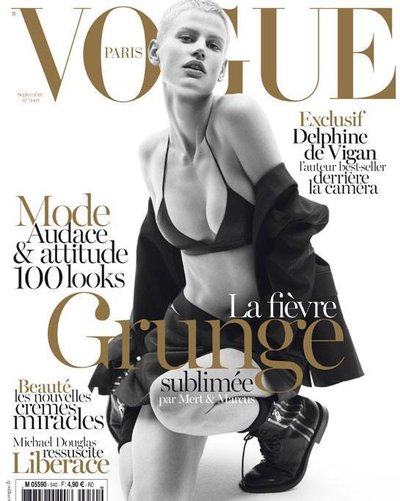 Saskia retired from modelling aged 16! A 13 year break has seen her welcomed back with Vogue covers, music videos and campaigns for Fendi, Prada and Lanvin.
3. Liu Wen
With Hilary Rhoda and Constance Jablonski.
4. Karmen Pedaru
Karmen is Estonian and 23 years old. She debuted on the catwalk for Christopher Kane in 2007.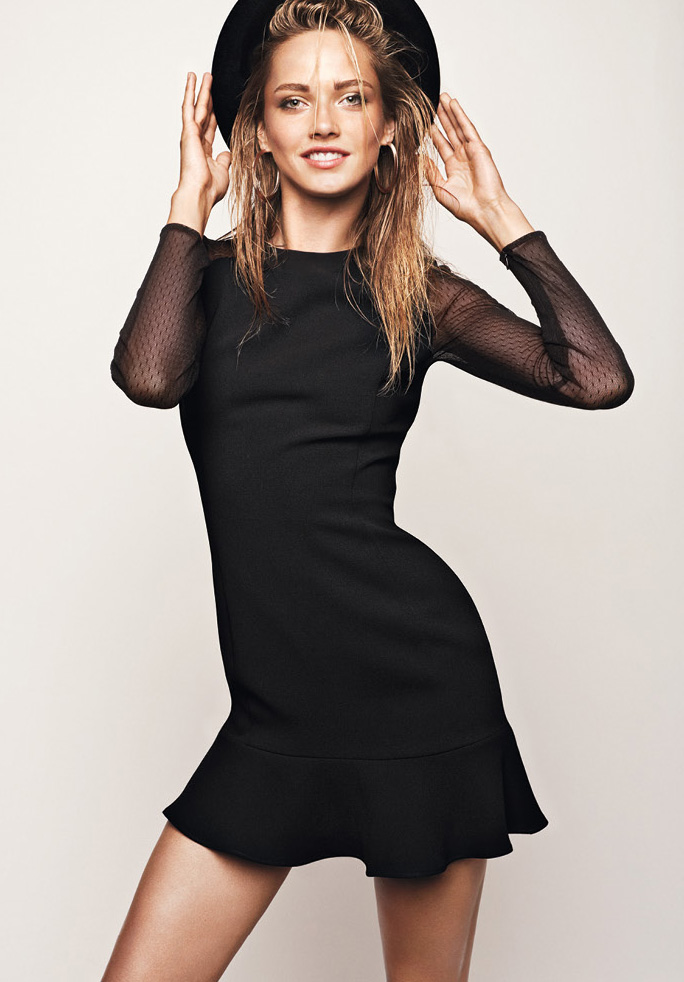 In 2011 she became the face of Michael Kors.
With Joan.
5.Cara Delevingne
The Queen of Cool.
6. Daria Strokous
Russian model Daria is a major muse for Dior's Raf Simons this year.
She debuted in 2007 for Prada.
7. Suvi Koponen
Suvi is from Finland and counts Prada, Calvin Klein and Chanel as her biggest fans.
Pop Magazine
8. Edie Campbell
Brit Edie's career took off after a feature by Mario Testino for Vogue. This year she has had covers for British Vogue, Vogue Italia and LOVE Magazine.
For Love Magazine.
9. Karlie Kloss
At only 21 Karlie has already had quite a career.
Ralph Lauren s/s 2014
This year has seen her heavily used by Lanvin, Louis Vuitton and Donna Karan. With Jourdan Dunn.
10. Sigrid Agren
Sigrid is from Martinique and has been modelling since she was 13.
Fab L'Express Styles shoot.
Sooooooooooo..who's YOUR favourite?
Tweet
Pin It Now!