Funny how quickly a person's eyes can change! Say the wrong inconsiderate thing and they'll turn jet black in seconds. Spooky!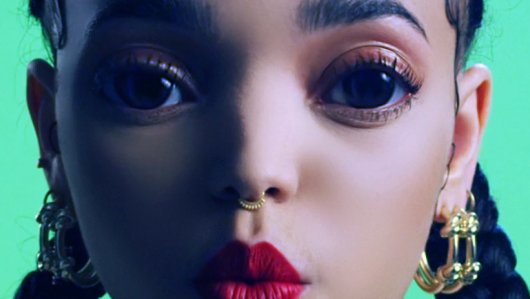 Tahliah Barnett or FKA Twigs (if that's OKA) has gone from Jessie J backing dancer to one of 2014's hottest tips for musical domination!
Think Grimes style but more chilled with trip-hop vibes in her tunes.
A Jamaican and Spanish heritage plus a English countryside upbringing makes for eclectic fashion.
Plus a love of serious texture.
Add in colourful accessories reminiscent of M.I.A.
Quirky street style.
Sporty vibin too.
Finally
Her new EP seen her soft vocals compared to Janet Jackson by Pitchfork and is out now.
FKA's Twitter
www.narzipan.com
Tweet
Pin It Now!