There's a new Style Queen in town and she goes by the name of Lupita!
She's been wowing with her fashion at award show after award show.
Ralph Lauren for The Golden Globes and Gucci for The Screen Actors Guild have been exceptional highlights of a sartorial whirlwind reminiscent of Rooney Mara a few years ago for The Girl With The Dragon Tattoo.
A Solange Knowles tribute with yellow for the Hollywood Film Awards.
Celebrating with Angela Bassett.
Classy number with Prabal Gurung Resort.
Antonio Berardi suits her fantastic figure.
Prada Perfection in Toronto.
Miu Miu Muse!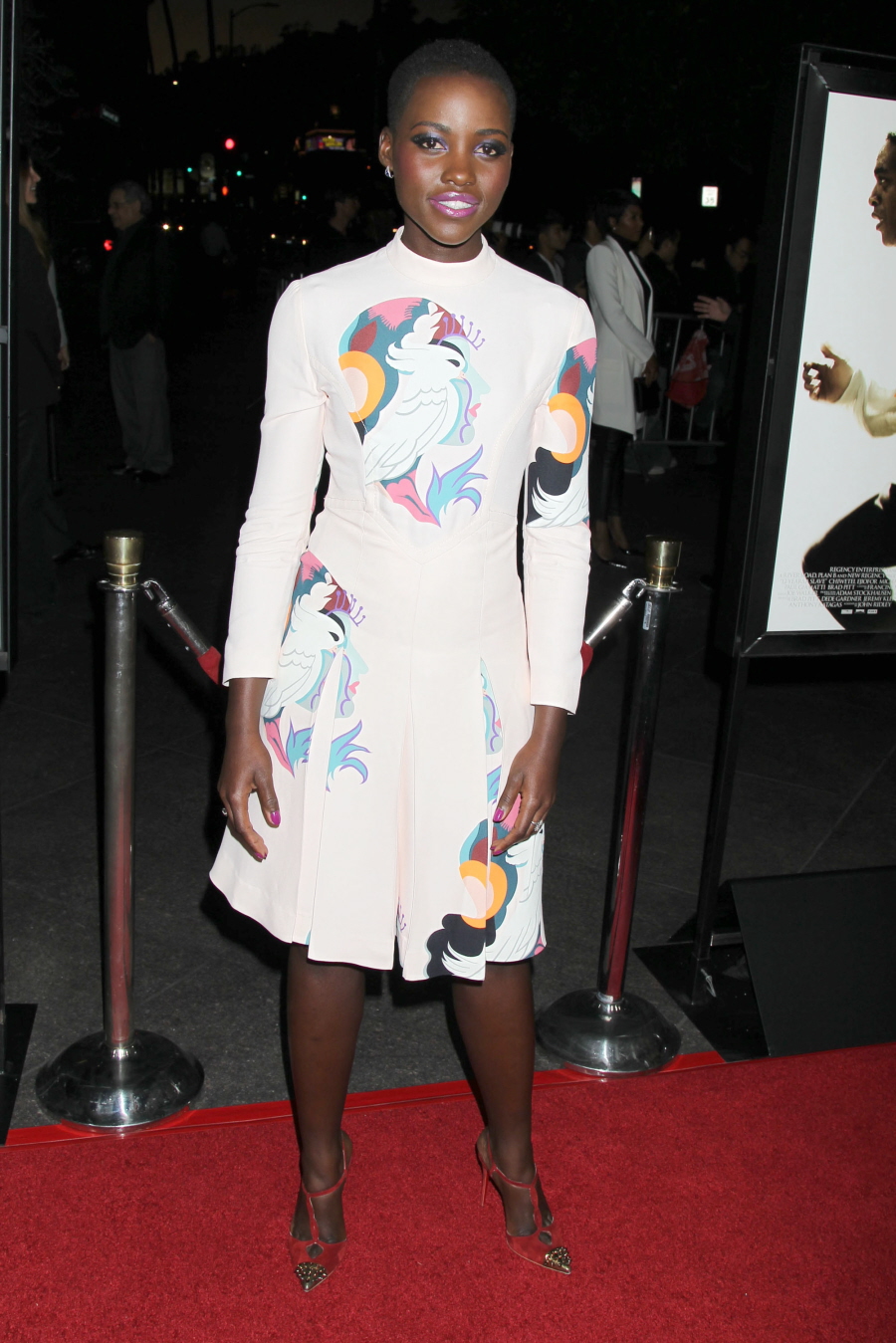 Is Miu Miu the label that suits her most? We think so.
At Miu Miu's show in October with Michelle Dockery.
Stunning modelling for Miu Miu's s/s 2014 campaign.
Shining in Mary Katrantzou for the DuJour Magazine party.
Dazed & Confused
12 Years A Slave
The best movie I've seen in ages. Totally brilliant acting and story.
Chiwetel, Clare, Lupita and Steve
Queen of mean is jealous of Lupito.
Fassbender is terrifying.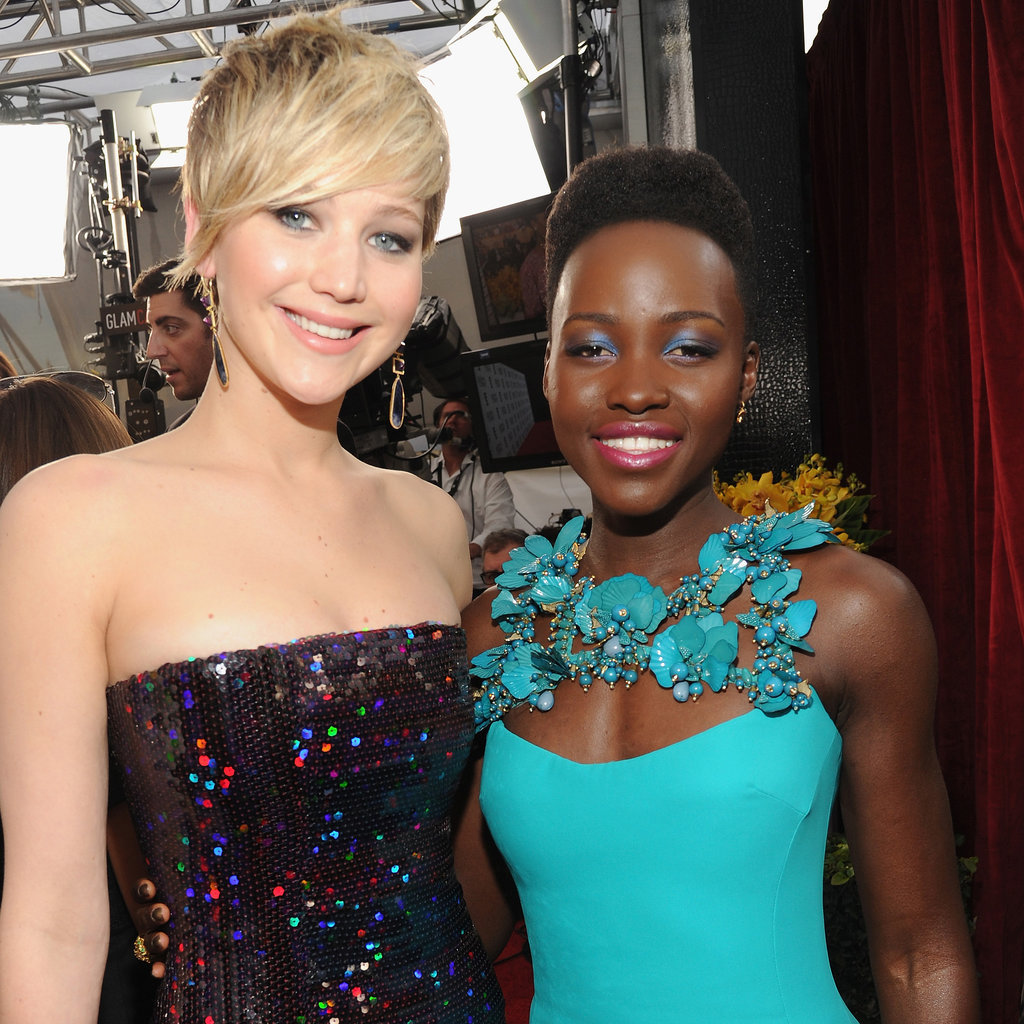 Finally
Lots of good times still to come.
Tweet
Pin It Now!