Jean Paul Gaultier's Tour de Force in Paris
When Jean Paul Gaultier bumped into Pete Doherty at Cannes film festival who could have guessed it would have led to couture genius on the Paris catwalk.
"I said my god he is so seductive, a decadent dandy. And that's my collection"
Other JPG Couture Looks
The show was a tribute to movies and musicals which give the occasion a real sense of theatre
.
Texture masterclass.
Art deco genius.
Metallics were gloriously present too.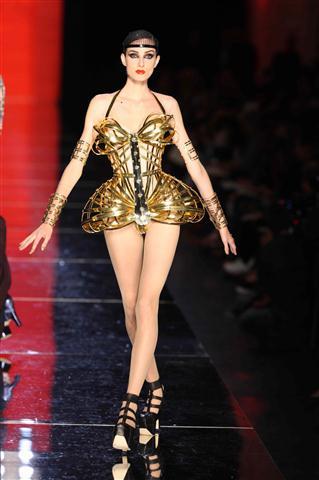 Transgender model Andrej Pejic was stunning at the show exemplifying the androgynous theme of the clothes.
Eye catching visuals were projected onto the gowns.
Finally
You have to watch the video highlights, what JPG did was special.
Tweet
Pin It Now!