We are not going to write too much in this blog. The style, the smile and the sheer class of Solange Knowles speaks for itself. Sit back, scroll down and enjoy the ride.
Singer, DJ, actress, model, dancer and cyclist Solange says her first passion is song-writing.
Shoot for Glamour France July 2012
In the article Solange says that she does nearly all her shopping online and loves surfing blogs for real people's style inspiration.
Some wonderful looks in this Time Out shoot video.
At Stella McCartney's garden party with her son Daniel. A cool series of pics.
Solange's style is beautifully colourful and she is the master of mixing cool prints and patterns.
Shining in Very Wang.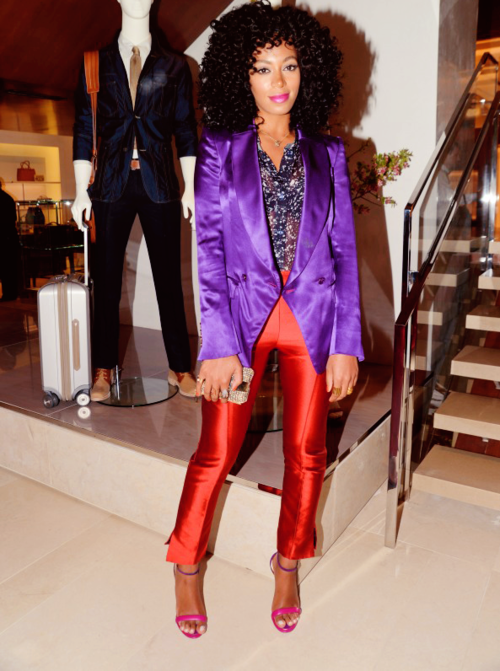 Yellow is definitely her colour. Rachel Roy dress
The Vogue Blog!
One of our favourite bloggers Cool on Demand told us about this amazing blog that Solange did for Vogue everyday in February.
Topshop Unique and Cecilia Prado
Isabel Marant
Gucci leather leggings
Vintage sweater.
Check the Miu Miu dragonfly shoes
Solange has had this BCBG dress 8 years.
A link to this jaw-dropping blog is at the bottom.
Hair
Solange suits many hairstyles. She has been rocking a more natural style for a while now and it's lovely. Variety is good too.
Finally
Solange has just finished working on her new album. Her 2008 song 'I Decided' is wicked.
Tweet
Pin It Now!