It was a real 'wow' moment when we came across these pictures of beautiful Native-American models Tara Gill and Jenny Albright in the summer issue of V magazine. How stunning are they?!
Their coolness took the clothes they are wearing to another level. With Tara having an Algonquin heritage and Jenny a Cherokee background they are beautifully unique.
Let's take a closer look at the girls
Tara Gill make her debut at age 17 at New York Fashion Week for Ralph Lauren. Jean Paul Gautier adores her and she has modelled for Dior, Lacroix, YSL, D&G and Alexander McQueen.
A stare Clint Eastwood would be proud of.
A wonderful shoot for Bazaar magazine 2009
Catch her looking good in the new Morgan Cameron Ross video.
Press play then click on the see official video link.
Such great drama in the pose and the texture of the dress
A 2010 highlight for Tara was becoming the face of Herve Leger
Elle magazine Canada 2012
Talk about selling what your wearing!
Tara in our favourite designer in 2009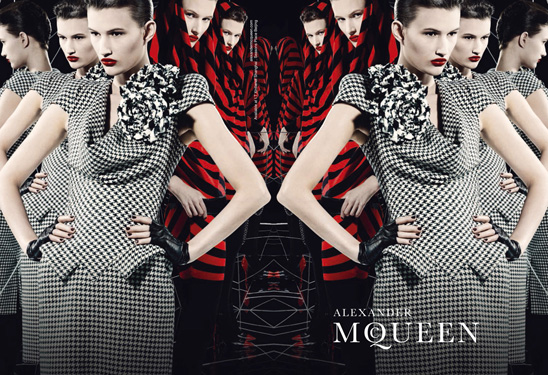 Jean Paul Gautier has taste too.
A/W 2010
S/S 2011
Fashiontv interview and catwalk highlights
Sultry is no problem
Sweet acting can be done too, if ya deserve it.
She really is a total knockout and cover model for
French Revue des Modes 2011
This Flare magazine shoot last year is one of her best we think.
Elle Canada 2012
Love the DVF Resort 2013 shoot
Let's finish with the stunner in this Vogue Spain shot.
Some fun ones with Simonetta.
Jenny is 21 and was discovered in an IMTA competition. She featured in these great shots for Yo Dona Magazine this year.
Heavenly Hair! The Hello magazine pics are special.
A rose by any other name would still smell as sweet
Jenny is sub zero cool in the Rachel Roy 2012 s/s collection
What a cool laugh!
Hanging out with blogger Isaac
Although she can be nasty.
We prefer a coy smile
Finally
You get the feeling there is so much more to come from these stunning models.
Watch out for this Dream Team!
Tara's Twitter
www.narzipan.com
Tweet
Pin It Now!