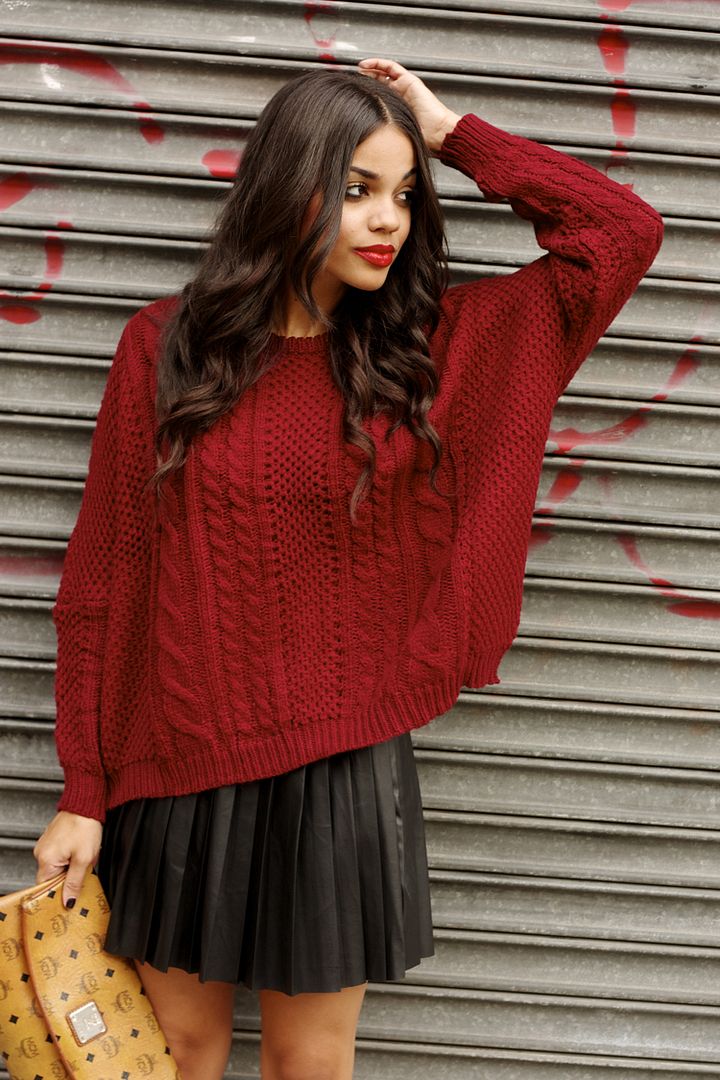 Brightly coloured cable knit sweaters are bringing a much needed pop to autumn outfits. H&M and J.W. Andersen are leading the way with this trend.
Erica L's sweater and skirt are from Goodnight Macaroon.
J.W. Andersen have had a big success with their recent Topshop collection. This sweater is from their own label at £520. The high st will soon do their own cheaper versions no doubt.
Daphne Groeneveld starred in H&M's Sixties style campaign. Some really great on trend colours.
Polo-neck version is £29.99
Rachael Jane's Monki sweater and American Apparel leggings are a nice change from denim.
Finally
Don't try and compete with Jourdan Dunn in Stella McCartney though. Pretty unbeatable!
Tweet
Pin It Now!