Nobody likes just one type of music nowadays, we are too cool for stereotypes and too easily bored for that. Haim fit in to cross genre music beautifully with their indie/r&b pop tunes.
'Forever' has great vocals and rhythm!
This triple sister act are Danielle Alana and Este Haim. They are talented musicians and remind us in that way of a wkd band called Warpaint who are brilliant live. Haim's tunes are upbeat, harmonic, 90s influenced gems.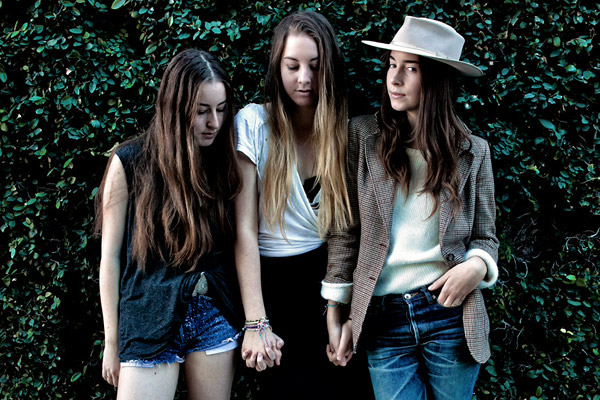 They are feisty, opinionated and always fun in interviews for magazines and TV.
They talked recently in Rollacoaster magazine of their love for acts such as TLC, Aaliyah, En Vogue and Girls. Their hip hop vibe makes them perfect for hanging out with ASAP Rocky.
Listen to the acoustic version of 'Go Slow' and you'll suss the live potential.
They have the energy and attitude to rock out and like 70s rock legends Fleetwood Mac.
Listen to this ear candy cover of FM's Hold Me
The girls are currently working on their first album with Snoop Lion and Diplo collaborator Ariel Reichstadt.
Finally
Their EP is already out and is a must-have. The girls are touring throughout November.
Tweet
Pin It Now!