Taylor Swift's vintage varsity jacket is one way to spend the $57 million she earned last year. You see them in all the US TV shows and wish your school was as cool as 90210.
It's refreshing to see colours even when it's freezing and Kavita D's H&M jacket and beanie have a kwl 'pop'.
Anna Sui's catwalk look has received tons of positive press.
The owl is a clever touch as that is another trend you need to be seen in. Only £565 and it's all yours.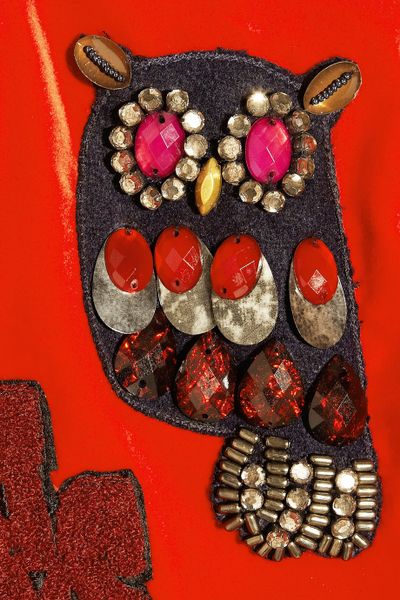 Rihanna's Trapstar beanie looks good with her jacket.
Incredible how smart Ian Chan's look is.
Charlotte Free cannot be easliy imitated.
Nike's vintage paint splattered one will cost you serious dollar G.
Betty A's got the best accessory..
Close up of those Jeremy Scott Adidas babies.
Finally
The Uncle York for Terry Richardson one is da bomb.
Tweet
Pin It Now!